Caizhilin launches Chinese medicine cultural experience activity
2019-11-26 18:07:11 GPHL GPHL
On November 4th, GPHL's Guangzhou Caizhilin Pharmaceutical Company Limited (Caizhilin) launched the Caizhilin 'Wisconsin Ginseng' Festival and a TCM experience.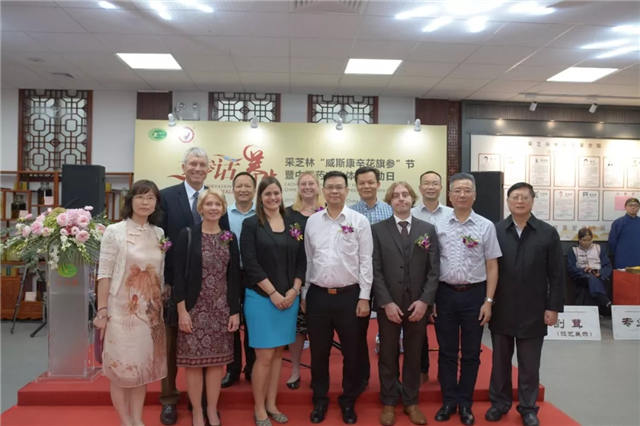 ▲ Li Hong delivers a speech.
Caizhilin impressed visitors with classic Chinese folk music performed on guzheng, pipa and erhu, and demonstrated traditional Chinese medicine manufacturing skills, such as slicing deer antler, making honeyed bolus, and preparing dried rolls of dendrobe. In addition, Caizhilin provided free samples of health-preserving flower tea, soups, sweep soup dessert, seasonal bolus, herbal paste and products, and visitors could also try out a Chinese-style massage on site.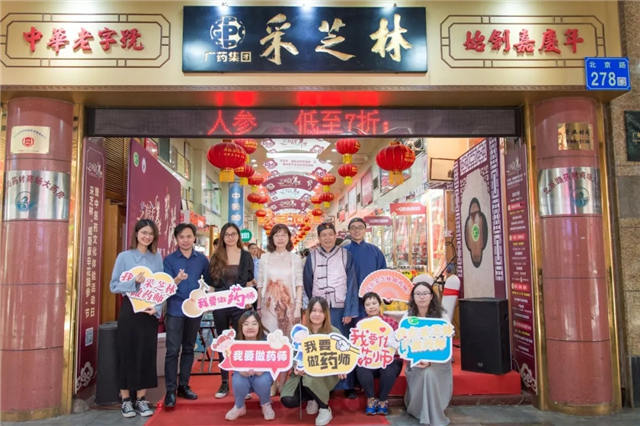 ▲ Du Lihua (2nd row, 4th from the left) poses for a photo with Caizhilin employees.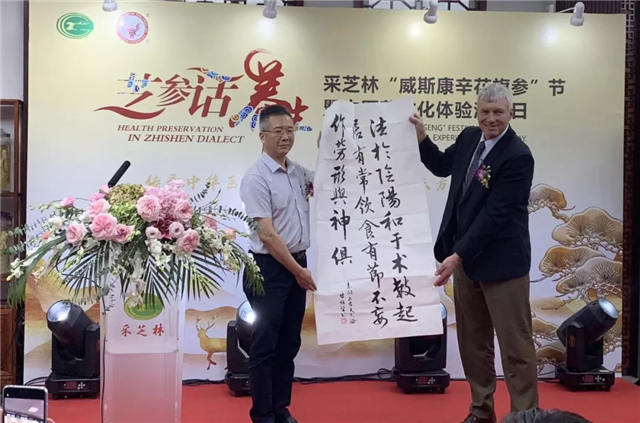 ▲ Kong Jian (1st from the left) presents a gift to the guest.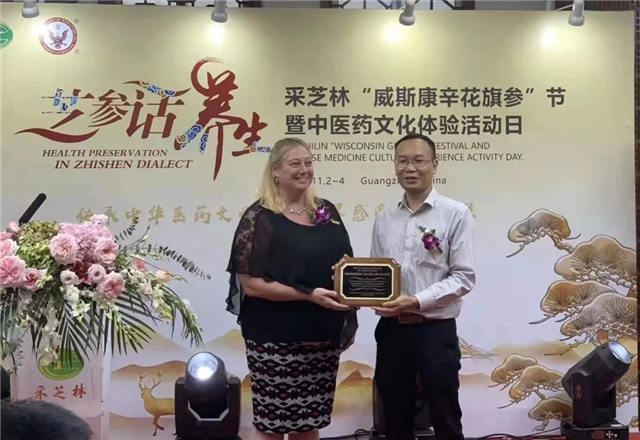 ▲ Representative from Ginseng Board of Wisconsin presents a gift to a Caizhilin representative.
Distinguished guests attended the activity, including but not limited to Li Hong, General Manager of GPHL; Lindsay Malecha, Deputy Consul of the U.S. Consulate General in Guangzhou; Robert Kaldunski, President of Ginseng Board of Wisconsin; Kong Jian, Chairman of Caizhilin; Ou Guoxiong, General Manager of Caizhilin Chain Stores; Du Lihua, Party Committee Director of Caizhilin Chain Stores; and Eric Vandenhouten, Medical Consultant of the Ginseng Board of Wisconsin.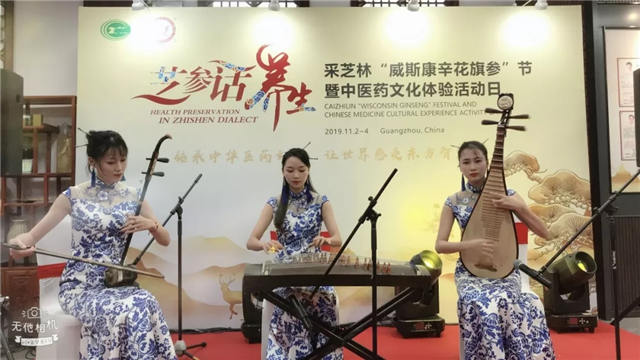 ▲ Demonstration of medicine preparation by a Caizhilin TCM physician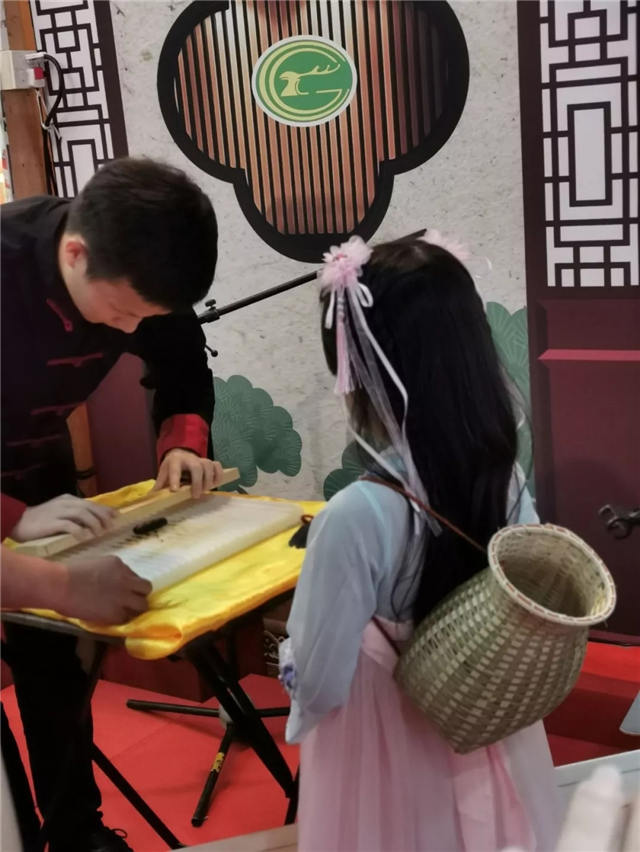 ▲ A child watching the physician preparing medicine.
"Caizhilin is setting a good example for TCM culturual inheritance," Mr. Li Hong said.
"Caizhilin's TCM culture experience activity promotes the transmission and inheritance of Chinese medicine culture. In the future, we will continue such activities," said Kong Jian.
Du Lihua, Party Committee Director of Caizhilin Chain Stores, highlighted that, "The promotion of cultural inheritance should give priority to children. Education can gradually foster this awareness."
Caizhilin has maintained a partnership with the ginseng industry in Wisconsin since November 2017 as its only licensed distributor in South China.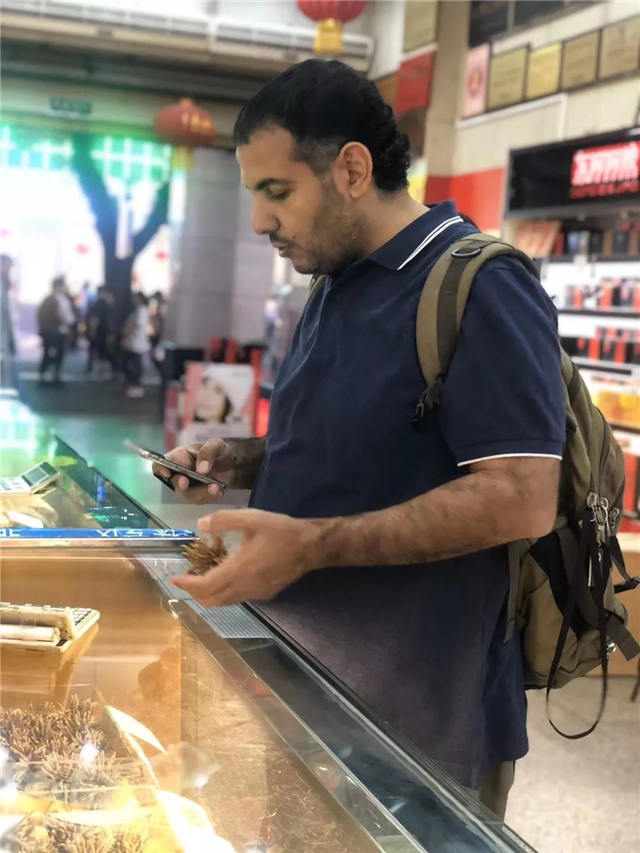 ▲ Foreign guests participate in the TCM experience.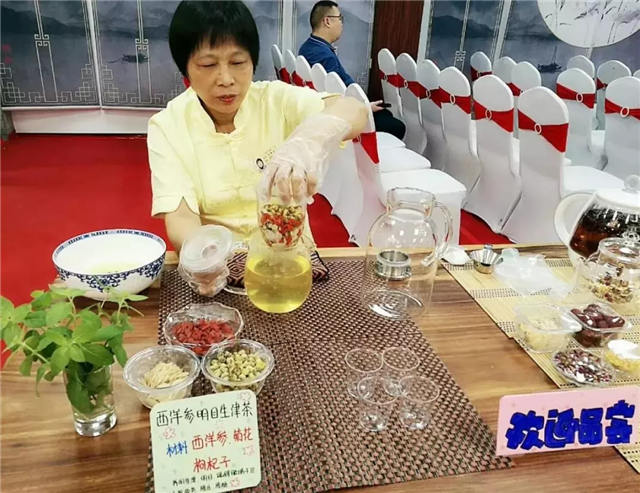 ▲ Caizhilin flower tea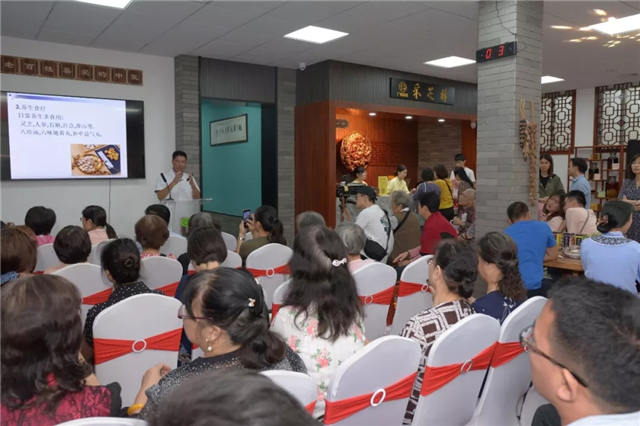 ▲ A lecture on maintaining health from Prof. Wen Weiqiang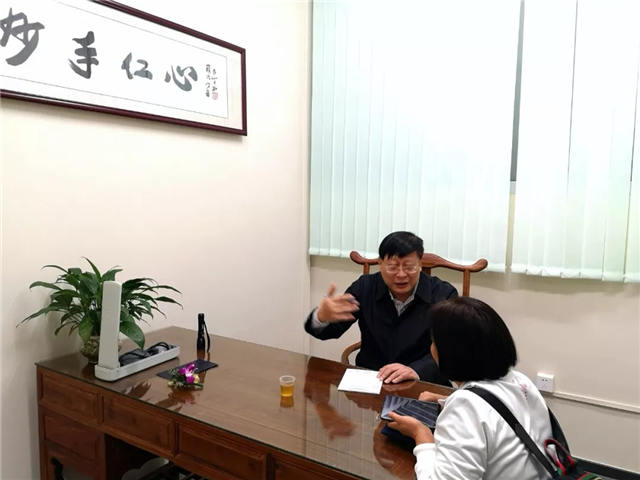 ▲ Prof. Zhang Cheng offers consumers healthcare recommendations.

Author: Michelle Wang
Editors: Simon, Monica