GPHL chairman Li Chuyuan attends activities at the 16th China-ASEAN Expo
2019-09-26 14:18:57 GPHL GPHL
From September 20th to 21st, GPHL chairman Li Chuyuan attended the opening ceremony and major sideline forums at the China-ASEAN Expo (CAEXPO) and Business and Investment Summit (CAEXPO).

On the morning of September 20th, the 16th China-ASEAN Expo & the 7th China-ASEAN Forum on Technology Transfer and Collaborative Innovation was held at Nanning International Hotel.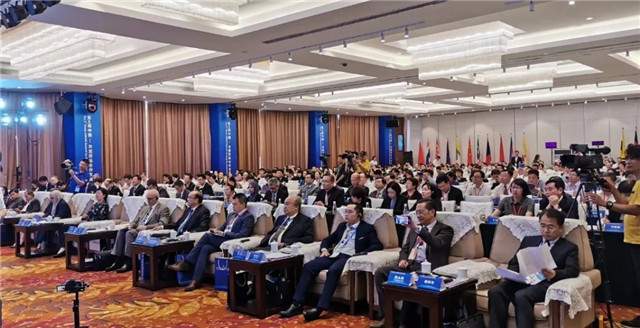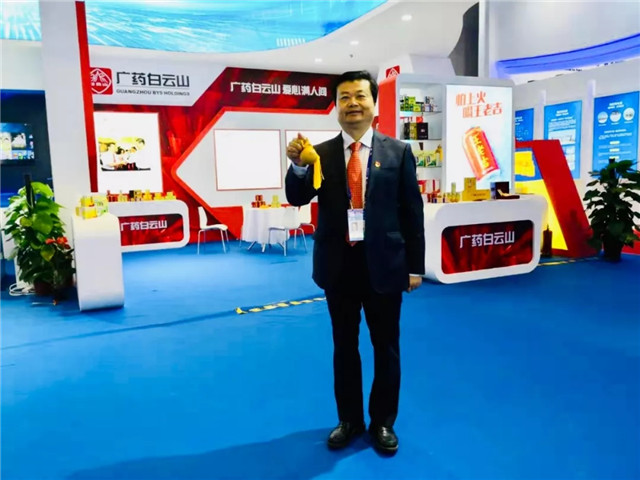 At the forum, Li introduced the structure of GPHL's scientific research team and its achievements, highlighted how important exploration of Chinese TCM through current technology is to TCM modernization, and shared some insight on scientific and technological innovation.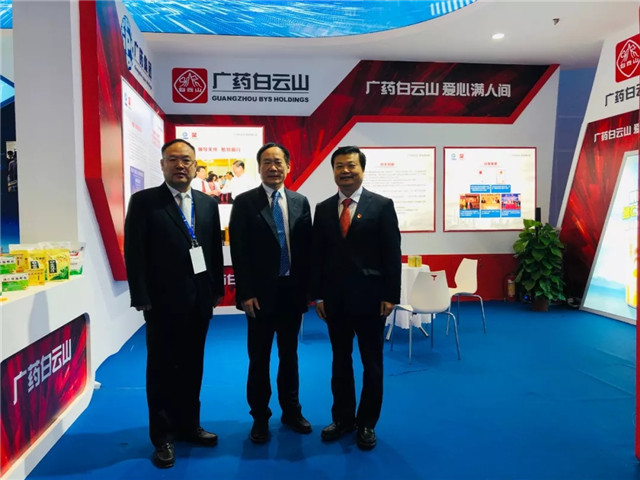 Li Chuyuan poses for a photo with Xu Nanping (L2), Vice Minister of the Ministry of Science and Technology, and Cao Kunhua (L1), head of the Department of Science and Technology of Guangxi Province.
On the afternoon of September 20th, the 16th China-ASEAN Expo & the 5th China-ASEAN Summit for Drug Cooperation and Development was held at Guangxi Honglin Hotel. Li was invited to the event, during which he made a speech and exchanged opinions with other experts on the global presence of TCM.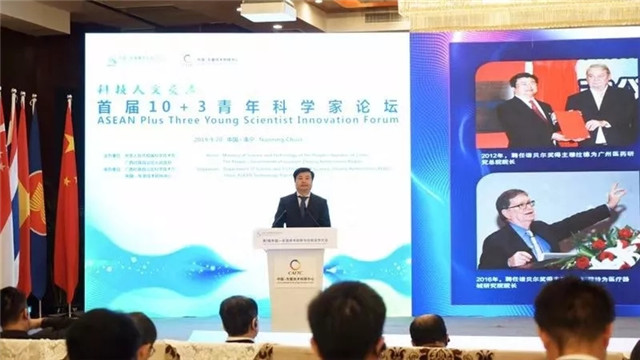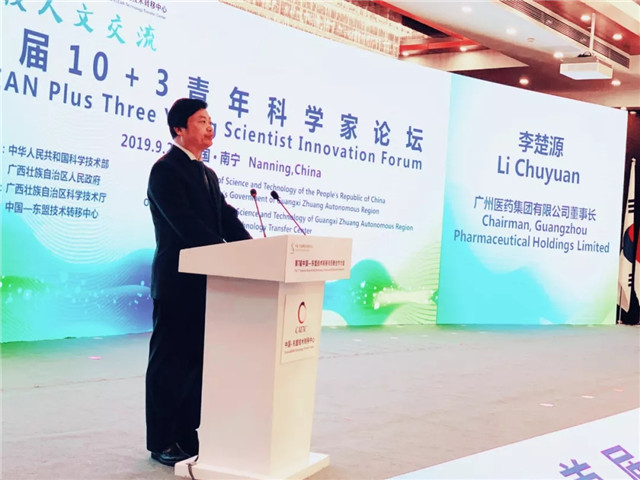 Li Chuyuan makes a speech at the forum.
At the forum, Li introduced GPHL's operation and industrial features, described GPHL's TCM industrial development strategy for "Fashionable TCM", and shared the group's successes as well as new approaches and future goals for expanding its global presence.
During the forum, Li accompanied Jiao Hong, head of the National Medical Products Administration, Li Bin, Vice Chairman of the Guangxi Zhuang Autonomous Region, and others to visit GPHL's booth, introducing Guangxi-GPHL cooperative projects and the prospect of incorporating traditional Zhuang medicine into Guangxi Baiyunshan Yingkang Pharmaceutical Ltd.'s operations.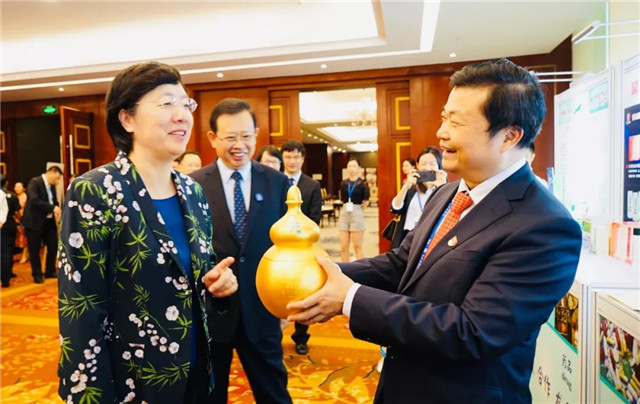 GPHL chairman Li Chuyuan introduces GPHL's gourd culture to Jiao Hong, head of NMPA.
GPHL chairman Li Chuyuan in discussion with Li Bin (L2), Vice Chairman of Guangxi Zhuang Autonomous Region, and Wen Dongxu (L1), Director of Guangxi Food and Drug Administration.
Li also attended the CAEXPO state banquet followed by a meeting between Zhou Zhong, member of the standing committee of the Nanjing municipal Party and deputy mayor, and the GPHL team led by Li. They discussed further cooperation in a friendly manner.
Zhou expects GPHL to increase its investment in its Guangzhou business and expand its local presence, strengthen strategic collaboration with Nanning, and work to further communication and collaboration in the field of TCM.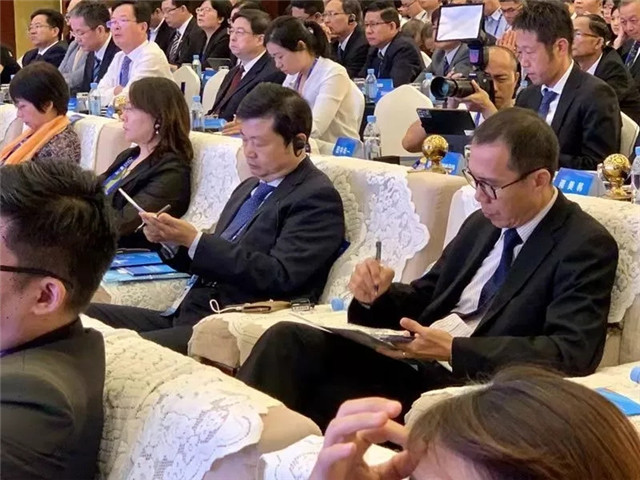 Li stated that GPHL has maintained a long partnership with Nanjing and Guangxi province as a whole, and that the firm is willing to contribute to and support Guangxi's TCM industry in terms of talent, technology, and R&D.
Author: Michelle Wang
Editors: Monica Liu, Simon Haywood