GPHL becomes the presenting partner of Fortune Global Tech Forum 2019
2019-08-21 17:05:22 GPHL GPHL
On August 15th the press conference and presenting partner's signing ceremony for the Fortune Global Tech Forum 2019 was held in Guangzhou. GPHL signed an agreement with Fortune and became the presenting partner of Fortune Global Tech Forum 2019.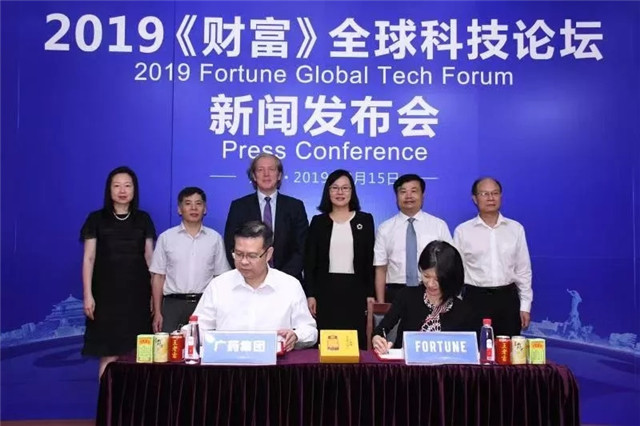 The signing ceremony
This is the third year that the forum has been held in Guangzhou and this year's will run from November 7th to 8th. With the theme "Innovation, Creating a Better Future Together", this year's forum will see more than 200 influential world leaders from the innovation economy share their insights on the progress of AI, 5G technology, big data and cloud computing as well as how new technology affects finance, healthcare, transportation, tourism, commerce and other industries. Meanwhile, the annual Fortune China Innovation Award Competition, a competition between high-potential Chinese startup companies in a variety of fields, will also be held.
Xing Xiang, deputy secretary general of the People's Government of Guangzhou Municipality, delivers a speech.
In 2017, GPHL was a strategic partner of the 2017 Fortune Global Forum and sponsored the "future of medical care" roundtable, and was one of the partners of Fortune Global Tech Forum 2018.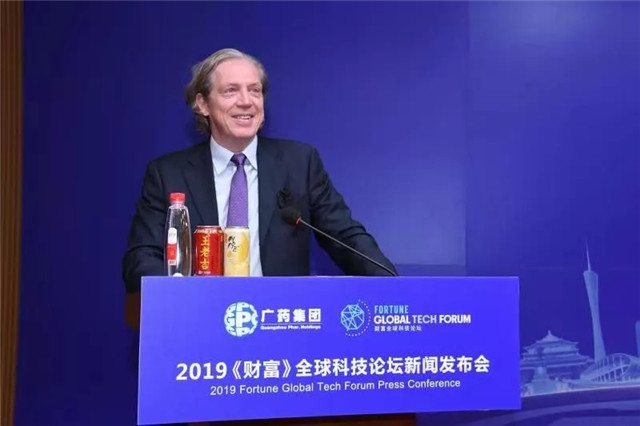 Clay Chandler, executive editor international for Fortune, delivers a speech.
As this year's presenting partner, GPHL will showcase elements of Guangdong-styled Chinese medicine at the forum. The company's Wanglaoji herbal tea, Ci Ning Ji mixed fruit juice and Baiyuanshan mineral water will be the forum's official beverages, and Ganoderma Lucidum Spore Oil produced by its subsidiary Hanfang will be a special gift for attendees.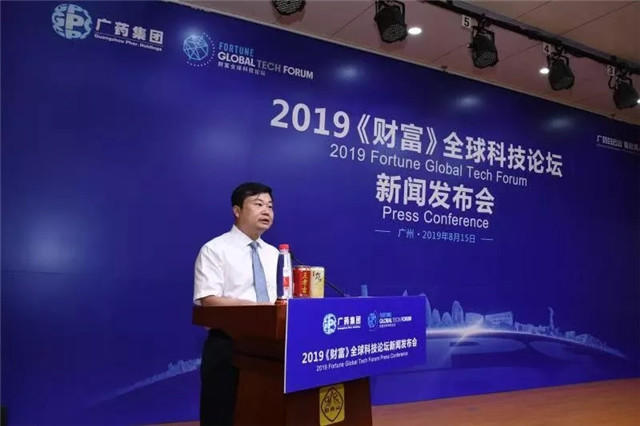 Li Chuyuan addresses the welcoming speech.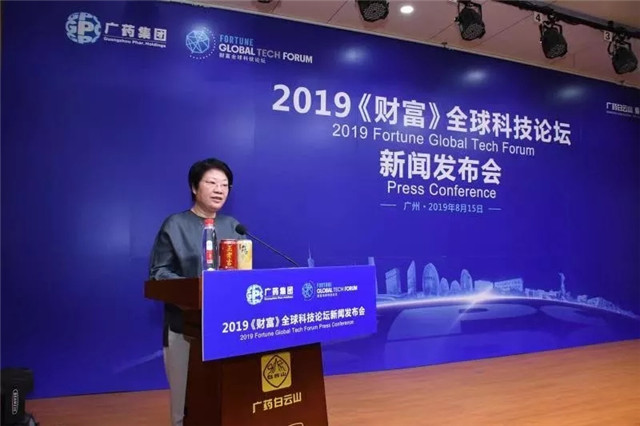 Liu Juyan, GPHL's deputy general manager and general engineer, presides over the conference.
GPHL's chairman Li Chuyuan emphasized that GPHL will make every effort to provide the forum with quality products and efficient service, and ensure GPHL and Guangzhou impress the attendees.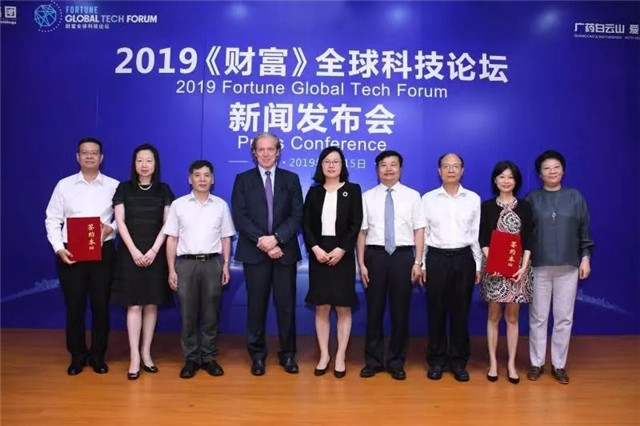 People pose for a group photo at the signing ceremony.
Author: Michelle Wang
Editors: Monica Liu, Simon Haywood