Pūkeko Pictures delegation visits GPHL's museum
2019-07-30 14:14:40 GPHL GPHL
A delegation led by Richard Taylor, the co-owner of Pukeko Pictures and Weta Workshop from New Zealand, visited GPHL's Shennong Caotang Museum on July 28, accompanied by the group's chairman Li Chuyuan.

The delegation visited the TCM Garden and the Lingnan Medicine Garden which featured exhibits on the history of TCM, time-honored brands of TCM, unique medicinal ingredients and herbs of the Lingnan region, toxic medicinal materials, and the homology culture of medicine and food.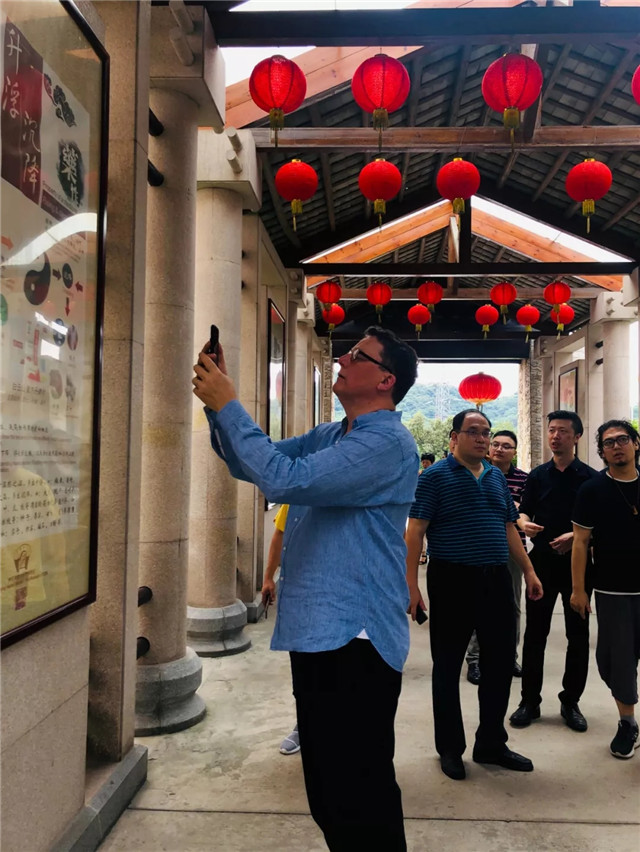 After the visit, Li awarded a "GPHL Gourd" to Taylor as a gift. Gourds represens vitality, health, longevity, fertility and happiness. GPHL itself exemplifies this kind of longevity, as an enterprise with a 400-year history with ten 'time-honoured' brands that are over a century old.
At present, GPHL is dedicated to digging deeper into gourd culture, using Shennong Caotang Museum as a resource for developing medicinal, cultural and creative products using gourds in order to reduce medical costs and improve public health.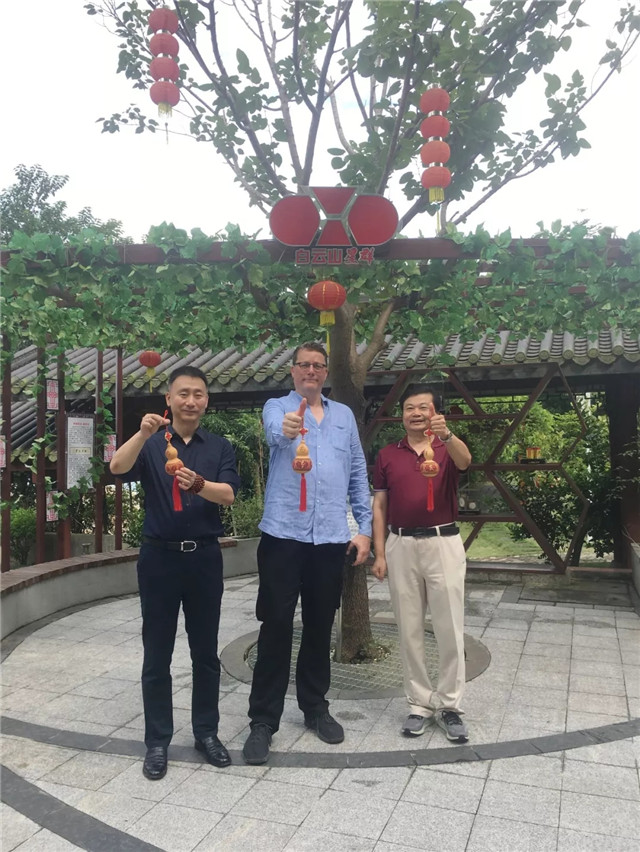 Pukeko Pictures is an independent entertainment company focused on the creation, development and production of premium IP for a global audience. With a connection to the world famous Weta Workshop and located in the creative heart of New Zealand, the company is focused on creating high craft, high quality and world-leading entertainment experience. Weta Workshop is responsible for much of the major movie magic in modern movies like Lord of the Rings, King Kong and Avatar.
In May, Li visited Pukeko Pictures in Auckland for the 2019 Tripartite Economic Alliance Summit.

Author: Monica Liu

Editor: Chris