GPHL makes great efforts to modernize and promote TCM
2019-06-21 15:23:21 GPHL GPHL
Nobel Laureate Tu Youyou announced on June 17th that her team has proposed solutions to the problem of artemisinin resistance, providing new evidence that artemisinin is still "the best weapon" against malaria, the world's No. 1 insect-borne infectious disease, according to Xinhua reports.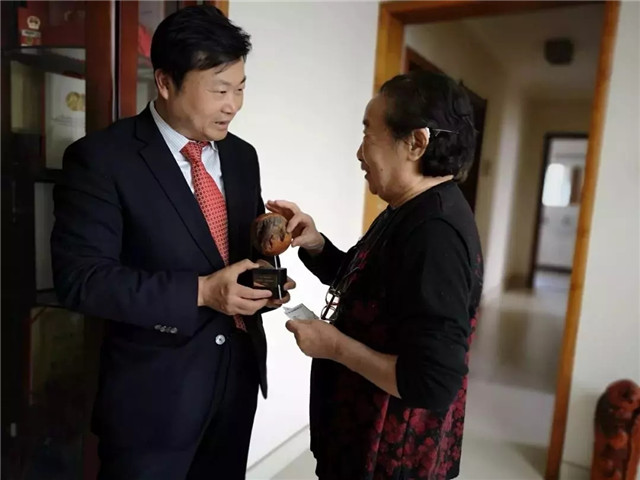 GPHL's chairman Li Chuyuan pays a visit to Nobel Laureate Tu Youyou.
As the winner of the 2015 Nobel Prize for the discovery of artemisinin, Tu said that the drug resistance has remained a big challenge to fighting malaria.

Tu's team has been devoted to the study of the resistant mechanism since 2015 and discovered that partial artemisinin resistance is actually a delay in the clearance of malaria parasites from the bloodstream following treatment with combination therapy.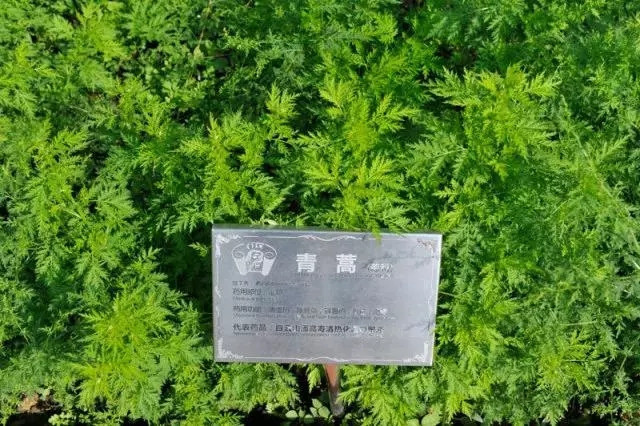 Chinese medicinal herb Qinghao in Shennong Caotang.
The 89-year-old scientist explained that plasmodia can enter a state of dormancy during the three-day Artemisinin Combination Treatment (ACT), while they also develop a resistance to partner drugs. But if the treatment period is extended to five to seven days and the partner drugs are replaced, the artemisinin resistance can be solved and plasmodia can be killed.
Artemisinin substances are extracted from Qinghao, a kind of Chinese medicinal herb which has been used for more than 2,000 years in China for treating infectious diseases.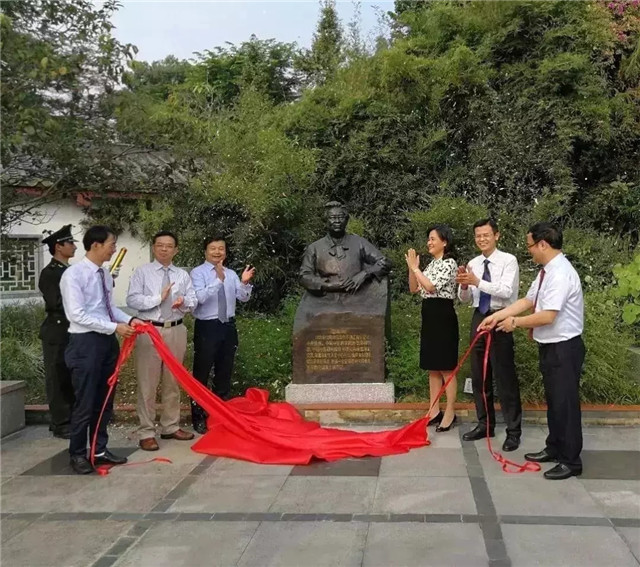 A statue of Tu Youyou in Shennong Caotang.
Artemisinin to remain main anti-malaria drug is the important fruition of TCM's modernization. As regarding to the modernization and promotion of TCM, GPHL has also been making great efforts during the last couple of years.
Over the past years, GPHL has been promoting the idea of 'Trendy TCM', which aims to provide products targeting young people, using advanced manufacturing technology and accessible marketing methods. Taking advantage of intermodal platforms like WEF, GPHL will go on with its exploration into 'Trendy TCM', facilitate the development of TCM and promote TCM culture worldwide.

GPHL's chairman Li Chuyuan (R) presents the letter of appointment to Nobel Laureate Randy Schekman.
GPHL now is home to 9 national research and development institutions, 14 provincial enterprise technology centers, 16 provincial engineering technology centers, 6 provincial key laboratories, and 16 provincial new high-tech enterprises. It also has a scientific research team consisting of 3 Nobel laureates, 20 Chinese academics and TCM masters, and around 100 researchers with doctor's or postdoctoral degrees.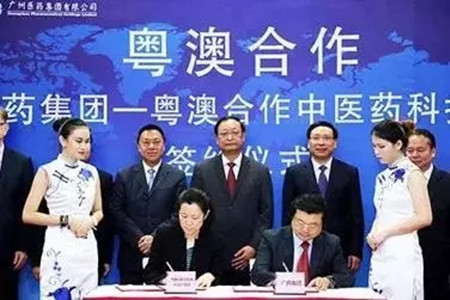 GPHL signs agreements with the Traditional Chinese Medicine Science and Technology Industrial Park of Co-operation between Guangdong and Macao as well as University of Macao.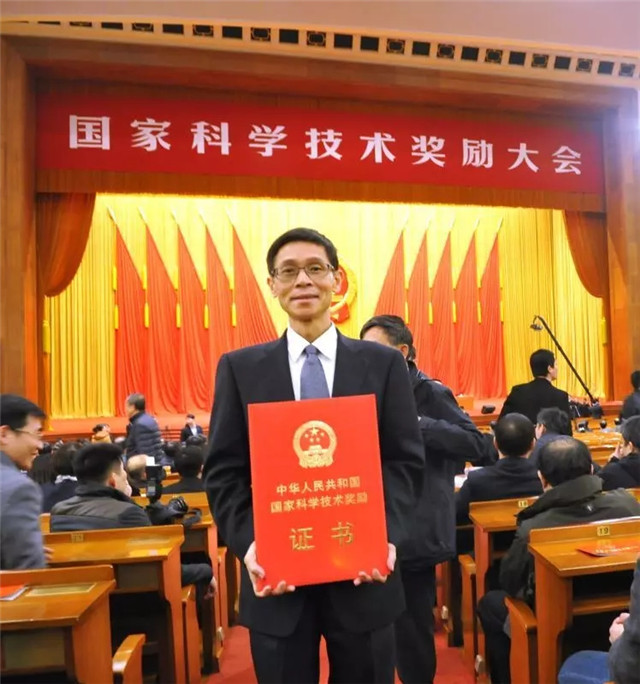 Wanglaoji wins the second prize of the National Award for Science and Technology Progress for its herb DNA bar code species identification system.
Since 2018, Wanglaoji has established two overseas herbal tea museums in New York and Tokyo respectively, and launched exhibition tours about herbal tea culture, widely promoting TCM.
GPHL will seize the opportunity to develop its core business Grand Southern TCM, Grand Health, Grand Commerce and Grand Medical Treatment as well as its e-businesses, finance and medical apparatus. By 2020, GPHL will become a world-leading pharmaceutical and healthcare enterprise, integrating pharmaceuticals, medical care, healthcare products, healthcare services, commerce and logistics, as well as being listed in Fortune Global 500, GPHL's chairman Li Chuyuan stated.