Guangzhou investment conference outlines opportunities in different districts
2019-04-08 10:13:15 Newsgd.com Newsgd.com
The 2019 Guangzhou Annual Investment Conference (GAIC) was held from April 3rd to 4th. Since it was launched in 2015, the conference has become a major platform for oversea investors to keep up with the changes in the city's business environment and seek partnership with local companies.
This year, the conference focused on the construction of Guangdong-Hong Kong-Macao Bay Area, and included 22 sub-forums held by different districts in Guangzhou to demonstrate their strengths and opportunities. The conference attracted more than 3000 guests from domestic and oversea companies, among whom were representatives from over 100 Fortune 500 companies.
Tianhe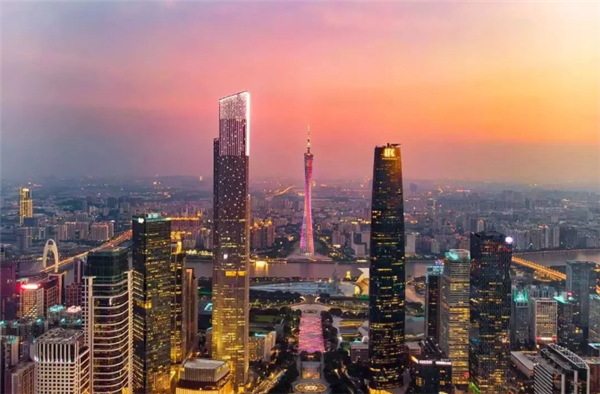 Being the CBD of Guangzhou, Tianhe clusters the largest number of high-tech companies and incubators in the city. In 2018, Tianhe saw 73 thousand newly-registered enterprises, 1350 foreign-funded projects and 10 projects from Fortune 500 companies. The district offers a series of supporting policies and services targeting different problems that a company might meet in the process of registration, team building, roadshow and financing.
Thus far, Tianhe has developed 4 major industries including finance, information technology, commercial services and modern trading, which account for 61.8 percent of the district's GDP. It's also introducing enterprises and projects in fields of 5G technology, smart city, IIOT, integrated circuit and ICV (intelligent and connected vehicle).
Yuexiu
15 projects were signed on the sub-forum of Yuexiu, a district which has long been a commercial center in Guangzhou. These projects cover a wide range of fields such as finance, education, smart technology, tourism and information service. With a rather long history of development, Yuexiu has clustered five major industries including modern trading, finance, culture & creativity, healthcare and education. To offer better administrative services, Yunxiu has pushed forward a series of policies targeting the demands from companies, talent and industrial park development.
Haizhu

Innovation is a key word of Haizhu's development recently, and the district just came out a set of new advantageous policies to subsidize the high-tech companies and related service industries. During the sub-forum, Haizhu signed agreements with the first batch of 4 tech-startups, granting subsidies worth RMB 19 million in total.
In 2018, Haizhu attracted 77 companies to settle in the district, 8 projects invested by Fortune 500 companies and 16 projects invested by China's top 500 companies. About 70 enterprises from home and abroad including Alibaba, Tencent and Lenovo presented at the sub-forum.
Liwan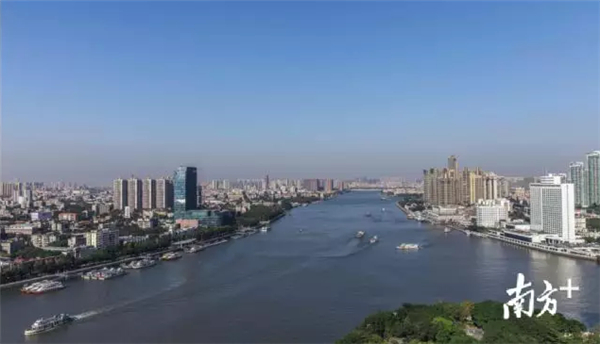 Liwan is a central district of Guangzhou which is located very close to Foshan. The district is now dedicated to its financial industry and building a financial service cluster targeting SMEs and the New OTC (Over the Counter) Market. It's expected to attract more SMEs, venture capital institutions, securities companies and help more innovative SMEs to enter the New OTC Market in the future.
Baiyun

Leading information-tech companies including Huawei, China Unicom, China Mobile and China telecom signed strategies agreements with Baiyun to development 5G technology during the sub-forum. And 7 enterprises also signed to be the district's strategic partners. The district provides enterprises with 6 major advantageous policies and aims to develop a digital technology cluster and a design industrial cluster.
Huangpu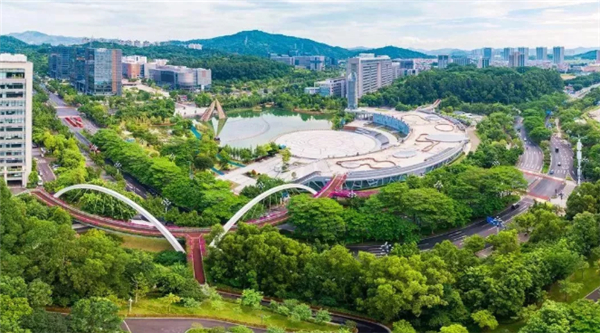 35 large-scale projects worth RMB 102.3 billion started construction in Huangpu in March. Leading enterprises such as Beigene, P&G and GPHL have settled new headquarters in Huangpu in recent years. According the government plan, Huangpu will be a pilot district for business environment optimization and it was in China's top 10 districts&towns with best business environment.
Huadu

8 project was signed during Huadu's sub-forum covering the fields of automobile, VR and bio-medicine. Huadu owns a sophisticated transportation network connecting Guangzhou Baiyun International Airport and Guangzhou North Railway Station. The district is developing its automobile industry, smart electronic industry and airport high-tech industry.
Panyu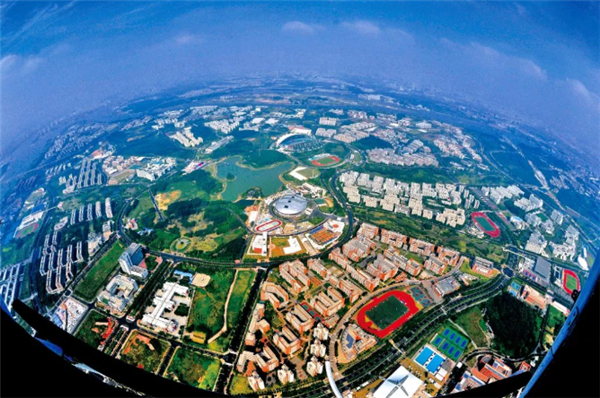 33 projects were signed between Panyun and enterprises including Chimelong and Z-Link during the sub-forum. Panyu is famous for its tourism industry and talent pool as it's where the Chimelong theme park and the Guangzhou Higher Education Mega Center locate. In the future, it will be dedicated to the construction of the business area of Guangzhou South Railway Station and the International Technology& Innovation, a platform targeting high education, R&D, technology services and innovative industry.
Nansha

Nansha promoted its 5 major strengths during its sub-forum. It's located at the center of the Greater Bay Area; It's an open gateway to Guangdong which is more convenient for trading and investment; It's a major port of Guangzhou with a sophisticated global shipping network; it has clustered a large number of innovative and tech companies; it's a green and livable district.
Nansha's sub-forum attracted representatives from Fortune 500 companies such as China Railway Group, Evergrande Group and China Resources Holdings, and high-tech enterprises including Cloudwalk and Pony.ai. Representatives from foreign consulates in Guangzhou also attended the forum.
Conghua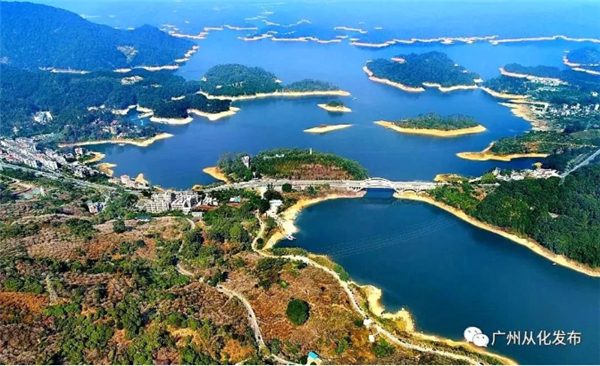 A batch of industrial projects worth RMB 11 billion broke ground in Conghua in April 2nd. These projects are invested by companies such as Suning and Liby, and cover such fields as advanced manufacturing, environment protection and IAB (information technology, AI, bio-technology). Conghua is a potential district with green development concept. And its increasingly convenient transportation network and well-developed business environment start attracting more companies to settle in the district.
Zengcheng
Zengcheng's GDP has been growing rapidly in recent year and ranks 17th in the top 100 district nationwide. It attracted a batch of grand projects such as the GAC Honda factory and the Foxconn displays project. The district is also improving its administrative services to offer companies more supports.
According to the government of Guangzhou, 150 new projects have been settled in the city since last year and their investment volume is expected to exceed RMB 300 billion. The number of foreign-funded companies newly-registered in Guangzhou doubled last year to 5376. Thus far, 301 Fortune 500 companies have invested in the cities with more than 1000 projects.
Reported by Jasmine Yin

Edited by Wing Zhang