China's largest overseas talent recruitment fair to kick off in Guangzhou
2018-12-13 15:05:05 Newsgd.com Newsgd.com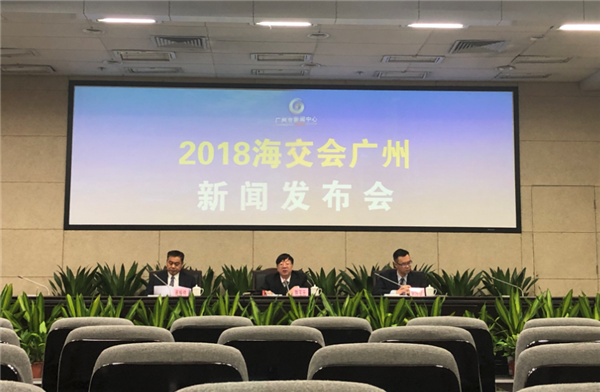 Guangzhou will hold the 2018 Convention on the Exchange of Overseas Talent as well as the 20th Guangzhou Convention of Overseas Chinese Scholars in Science and Technology (OCS) from December 21st to 22nd in Guangzhou.
By December 11st, more than 1800 overseas professionals have signed up for attendance, and 80 percent of who are with doctoral degrees. Over 30 renowned scholars and experts including Thomas J. Sargent, a Nobel Prize winner in Economics, and Sun Dawen, an Academician of six academies, will also attend.
The attendants worldwide will bring a wide range of high-tech projects for presentation or partnering. For example, there will be the uSmart 3200T ultrasonic system, the eye-catching Hong Kong-Zhuhai-Macao Bridge and Tiangong-2. Projects directed by research teams from the Commonwealth of the Independent States will also be presented during the event.
The convention will include a large scale job fair which will provide great employment opportunities for both foreign students in China and Chinese overseas returnees. Thus far, more than 30 Fortune 500 companies including Huawei, Tencent, Simens, HSBC and Mercedes-Benz have confirmed attendance.
A total number of 174 delegations form local governments and 215 universities will also participate in the fair, which is estimated to bring more than 1500 project and over ten thousand jobs.
Chen Yuyuan, deputy director-general of Guangzhou Municipal Human Resources and Social Security Bureau, said the organizer will improve the convention's follow-up services. "We will have a special team to offer services to project directors and high-end professionals, get to know their demands and help partnering," he said.
In line with the construction of Guangdong-Hong Kong-Macao Bay Area, a special forum will be organized to explore the ways to develop a talent pool connecting the Bay Area cities, and a recruitment fair which will have delegations from mainland China will be also held in Hong Kong as a sub-forum of this convention.
Chen added that a national business park to offer overseas professionals year-round HR services will be officially launched during the convention. The business park will be located in Guangzhou and Shenzhen, and the service it provides is expected to cover South China, Hong Kong and Macao.
In addition, this year's convention will see a series of activities such as the "Chun Hui" Chinese Students' Innovation and Entrepreneurship Contest, to encourage more projects to get up and running.
Started from 1998, the OSC has been one of the most influential talent convention in China dedicated to introduce overseas professionals. It has provided tens of thousands of professionals from more than 140 countries and regions with job and cooperation opportunities, and delivered over 50 thousand projects.