Upcoming International Innovation Festival to promote sci-tech development
2018-11-29 10:08:49 Newsgd.com Newsgd.com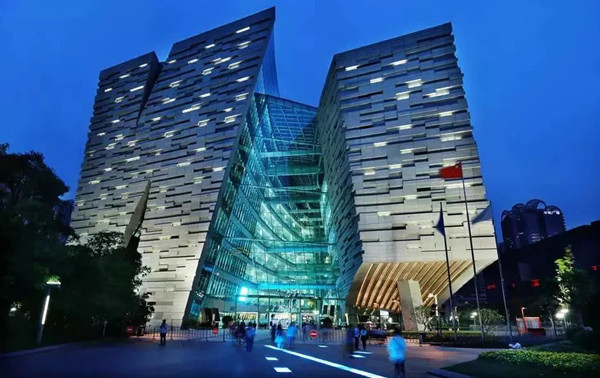 The 2018 Guangzhou International Innovation Festival, an event gathering innovation professionals from across the globe to share and exchange ideas will be held at Guangzhou Library from December 3rd to 5th.
Hosted by the Government of Tianhe District, Guangzhou's Office of Foreign Affairs and the Guangzhou Committee of Scientific & Technological Innovation, the festival is to be on the theme of 'Openness and innovation, leading the future', and feature a series of activities such as forums, theme workshops and a start-up competition.
Last year, with the theme of "Innovation Comes to Life", the event attracted over 100 sci-tech innovation experts and 300 innovative groups from more than 30 countries and regions around the globe.
In order to make sure Guangzhou is abreast of current developments in science & technology and the latest industrial transformation trend, this year's event invites experts in the fields of next-gen IT, AI, high-end equipment manufacturing, and digital economy from the 4 bay areas (Guangdong-Hong Kong-Macao Greater Bay Area, San Francisco Bay, New York Bay and Tokyo Bay) and other regions.
At present, over 50 distinguished guests have confirmed their attendance at this event, including: Dr. Yossi Vardi, the father of scientific and technological innovation in Israel, Mark DeSanits, Adjunct Professor at Carnegie Mellon University and Lourdes Casanova, Dean of the Emerging Markets Institute at Cornell University.
During the three-day event, they will interact with more than 1,000 representatives from innovative enterprises l, discussing topics like the influence of modern technology on urban development, and industrial technology upgrade.
For instance, a sub-forum will be held for Dr. Yossi Vardi, the honorary president of this festival, to meet representatives of Guangzhou technology companies and entrepreneurs, and exchange ideas on the latest trends in innovation trend and mass entrepreneurship.
In addition, the event will host an innovative enterprises exhibition to showcase their achievements and cutting-edge products such as artificial intelligence(AI), virtual reality(VR), drone and holographic projection.