GPHL's efforts in line with President Xi's instruction on TCM development
2018-10-26 09:44:38 GPHL GPHL
On October 22nd, Chinese President Xi Jinping visited an industrial park for traditional Chinese medicine (TCM) in Hengqin New Area, Zhuhai, calling for more efforts in exploring the essence of TCM and better collaboration between enterprises, universities and research institutes to advance the industrialization, modernization and globalization of TCM.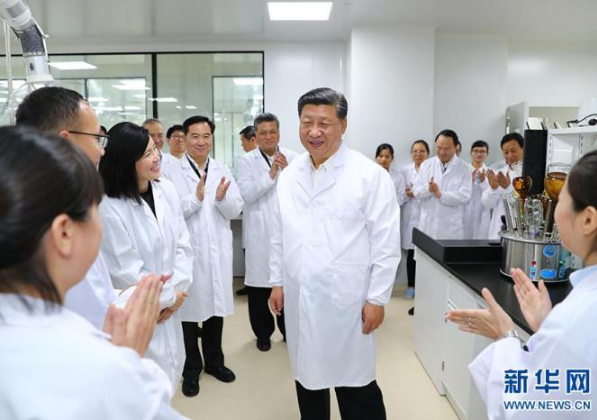 GPHL promotes TCM in a fashionable way
In recent years, GPHL has been promoting TCM in a more fashionable way, using the most advanced technology and marketing strategies that are most welcomed by young people.
During the 2018 LPL (a professional e-game competition), Banyunshan, GPHL's subsidiary, sponsored a team, BLG (Bilibili Gaming) to promote its Ban Lan Gen Keli (a TCM used for colds, flus and sore throat due to virus infection). The idea of relating BLG team to Ban Lan Gen was first started by BLG team's fans. Baiyunshan's strategy of using this idea successfully crabbed the audiences' eyes and became popular.
This is not the first time that GPHL joined hands with e-games. In 2017, Wanglaoji cooperated with MOBA, and launched a customized package for its new product, Black Herbal Tea, with the theme of Heroes of the Storm. The Black Herbal Tea was also presented at e-game competitions such as the HearthStone Gold Series.
Promoting TCM with the use of topics that are popular in the youth community can inject fashion element into the industry.