GPHL launched Spring Festival celebrations for the needed
2018-02-15 15:19:17 GPHL GPHL
Ahead of the Lunar New Year, the most important festival for the Chinese, GPHL has launched a series of celebrations for the needed and the disadvantaged, extending Lunar New Year greetings to them all.

On Feb. 10, a delegation led by Li Chuyuan, the Chairman of GPHL, paid visits to TCM masters, GPHL's in-service staff, retired employees, model workers, the needed and the disadvantaged. On behalf of GPHL, Li sent them the most sincere blessings and new year greetings.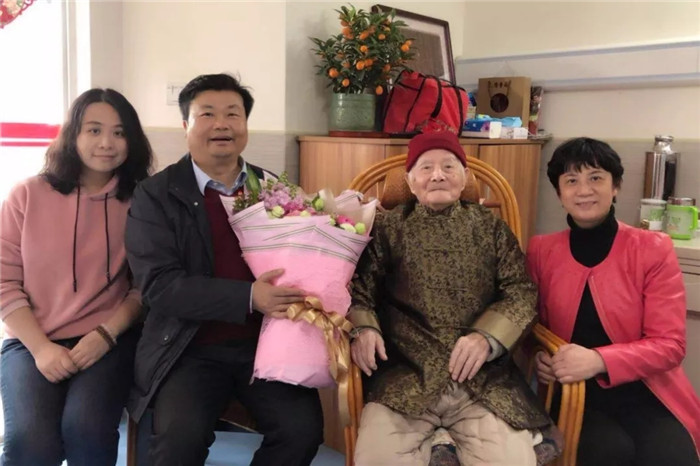 Li Chuyuan (L2) poses for a photo with TCM master Deng Tietao (R2) in his visit.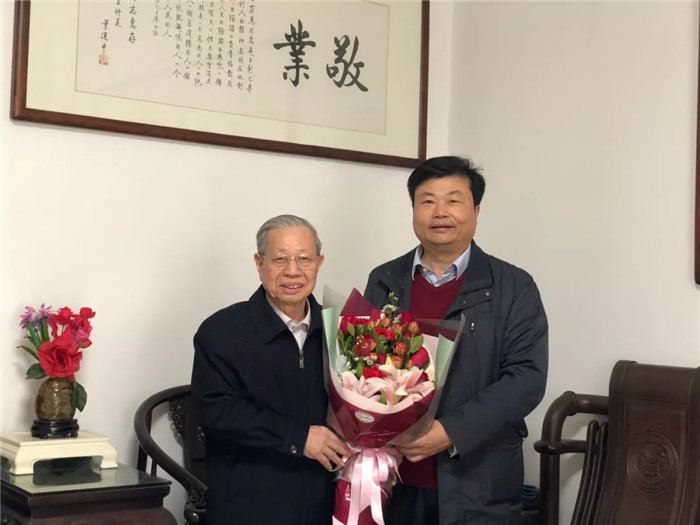 Li Chuyuan (R) poses for a photo with TCM master Deng Tietao (L) in his visit.
As one of the largest pharmaceutical companies in China, GPHL has been assuming more and more social responsibilities by reclaiming expired medicine, donating materials for earthquake relief, and playing a leading role in the poverty alleviation initiative with targeted measures. Click here to learn mor about GPHL's pursuit of social responsibility.
In Jan. and Feb., GPHL's Wanglaoji funded hundreds of thousands of yuan to buy tickets of three railway train lines and gave them to the needed and the disadvantaged for free. The three lines are Guangzhou-Wuchang, Beijing West-Zhengzhou East, Hangzhou East-Guiyang North.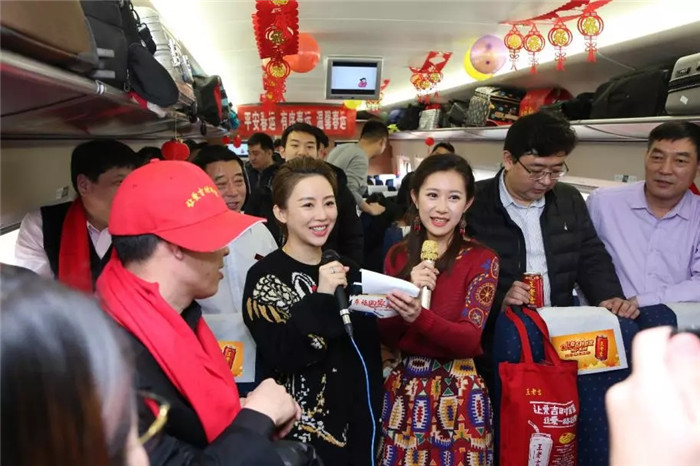 In addition to the free tickets, Wanglaoji prepared free lunch, dinner, drinking water and dim sum for the passengers, along with performances and interactive games during the journey. What's more, Wanglaoji sent a medical team onboard with medical kits and gift packs. For those who needed to transfer to coaches after the train, Wanglaoji also bought the coach tickets for them, making sure everyone get home safe.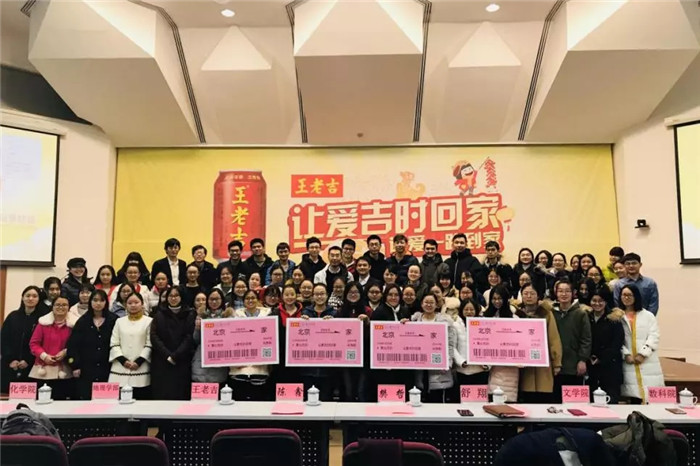 By 8:46 pm on Feb. 7, all passengers of the three lines have reached their destinations safe and sound.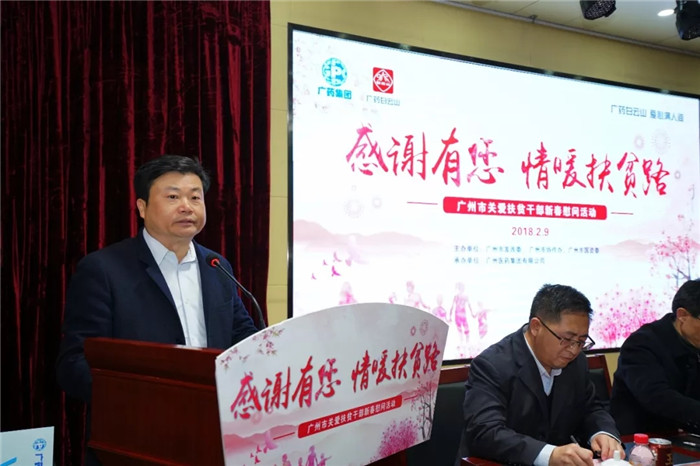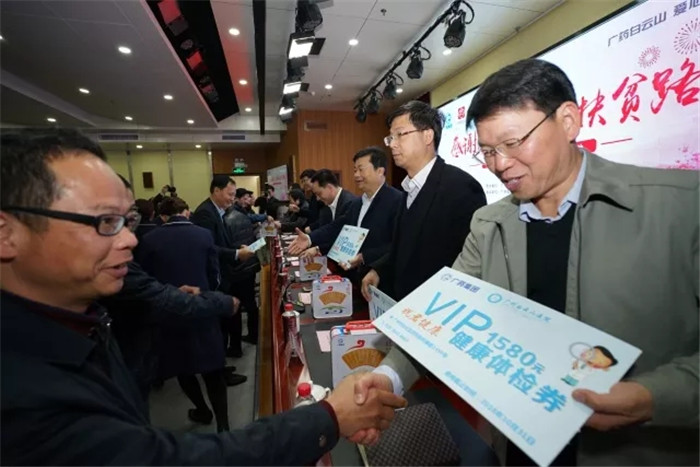 On Feb. 9, GPHL gave out dozens of health examination coupons worth RMB 1,580 each to the civil servants who support the poor in Guangzhou. It also provided these public servants with a free tour of the Shennong Caotang Museum, Guangdong's first national 4A TCM tourist attraction, and gave each of them a GPHL medical kit as a new year present.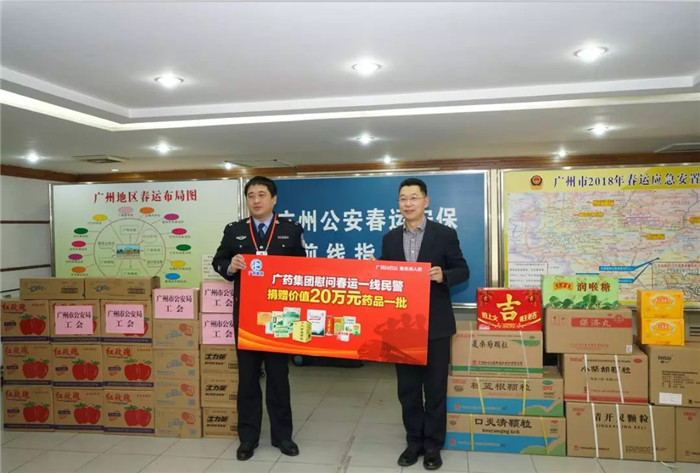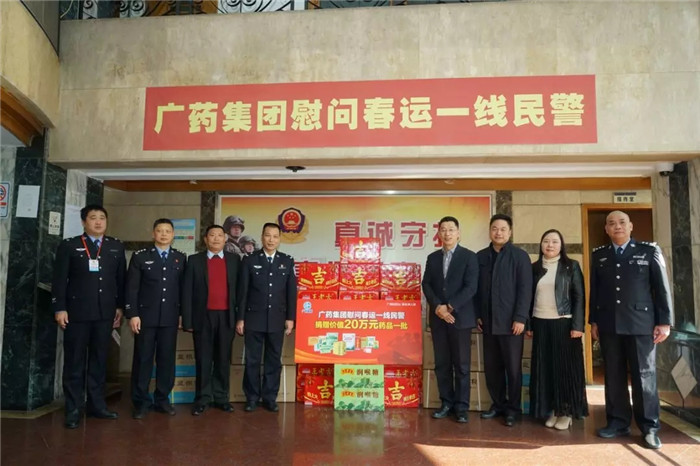 On the afternoon of Feb. 11, a delegation led by Ni Yidong, the Vice-General Manager of GPHL, paid a visit to the security headquarters of Spring Festival travel in Guangzhou Municipal Public Security Bureau. The delegation sent their warmest regards to the policemen and offered them a batch of daily medicine worth RMB 200,000 as new year's gifts.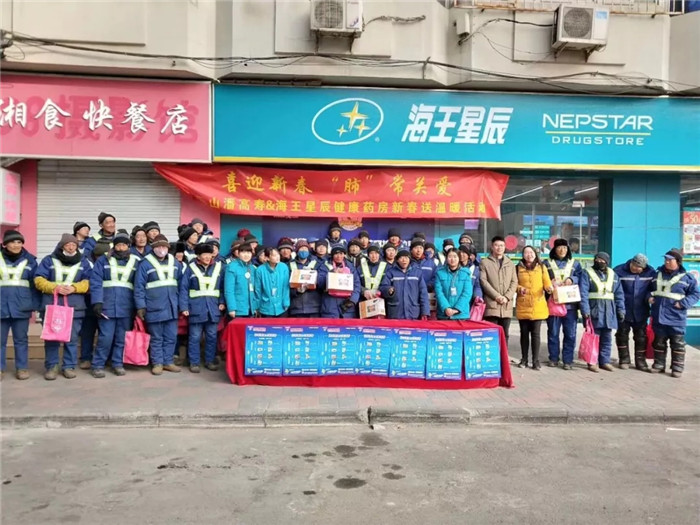 From Feb. 2 to 14, GPHL's Pangaoshou joined hand with Nepstar Drugstore to give out Spring Festival gift bags to sanitation workers. The activity was held at 2,600 Nepstar Drugstores around the country, expressing gratitudes to these workers for their hard work in keeping the cities and towns clean and beautiful.
(Author: Monica Liu; Editor: Olivia Yang)