Guangdong to ship Tonga aid supplies on Jan 31
2022-01-30 15:31:48 Newsgd.com Newsgd.com
On January 28, boxes with Chinese and Tongan national flags and signs written "We are under the same sun" were quickly loaded at the Guangzhou Port Nansha Grain and General Cargo Terminal. They will be shipped to Tonga on January 31.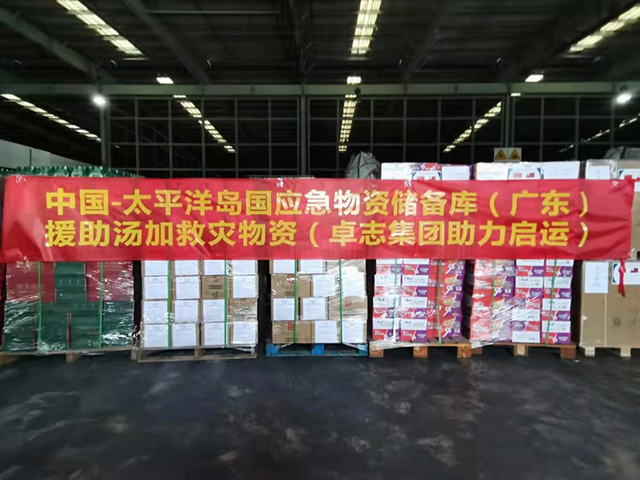 This is the second batch of supplies collected by Guangdong to aid Tonga. The first batch of supplies have arrived in Tonga on January 28.
Since the volcano erupted in Tonga on January 15, the Chinese government has paid close attention to the situation in Tonga and the safety of the Tongan people. China is one of the first countries in the world to provide assistance for this South Pacific Island country.
Guangdong has given full play to the role of the China-Pacific Island Countries Reserve of Emergency Supplies (Guangdong), and urgently allocated dozens of tons of disaster relief supplies and equipment such as drinking water, food, medical equipment, generators, water pumps, family aid kits, chainsaws, and tents.

On January 31, the supplies will depart from Guangzhou Nansha Port and are expected to arrive in Tonga in the following 10 days.
Author | Hannah
Editor | Wing, Steven, Jasmine, Jerry