Here comes the 24-hour blue Yuekang code!
2022-01-27 15:30:20 Newsgd.com Newsgd.com
24 hours nucleic acid test code - blue Yuekang code is available now!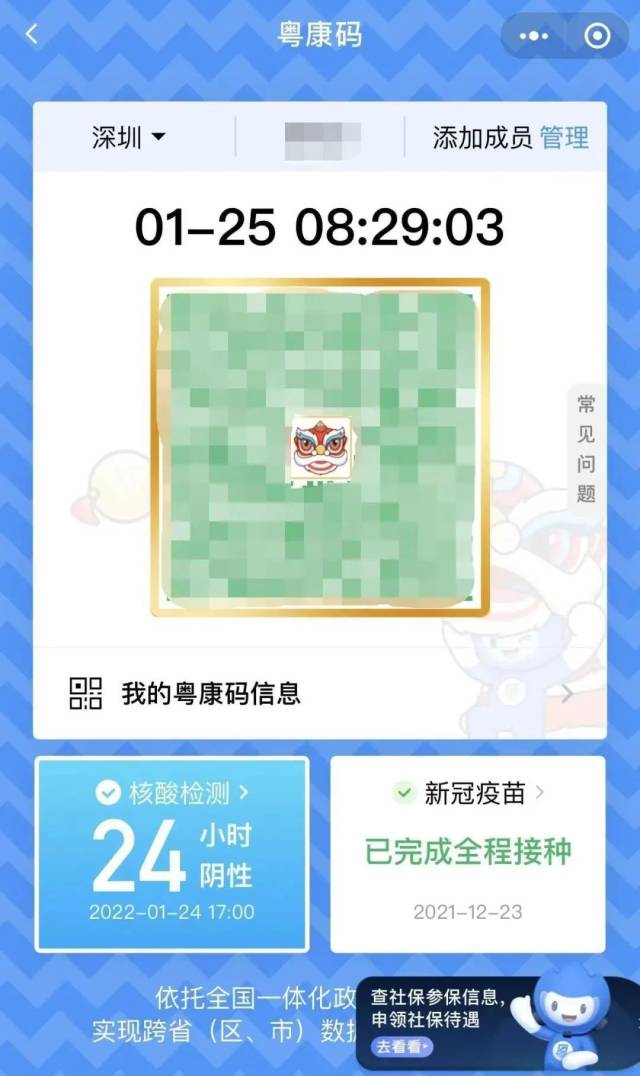 In view of the sporadic cases in China and the increased flow of people during the Spring Festival travel rush, some regions now require arrivals to hold a 24-hour nucleic acid test negative certificate.
To meet these COVID-19 control requirements, Guangdong has introduced the blue code to facilitate inspection, and make COVID-19 prevention and control more accurate.
If you need your Yuekang code to be "fresh blue", take a nucleic acid testing. When the nucleic acid test results are negative, your Yuekang code will turn blue for the following 24 hours.
Author | Jiang Chang (intern), Hannah
Editor | Olivia, Will, Jerry