GPHL enters into a strategic cooperation agreement with SMU
2022-01-20 18:54:23 GPHL GPHL
GPHL entered into a strategic cooperation agreement with the Southern Medical University (SMU) on January 7th. GPHL and SMU will be committed to further deepening their cooperation and strengthening communication in the fields of talent development, tech innovation, drug development and research, healthcare, and culture exchanges, and building a mutually beneficial and win-win strategic partnership.

Strategic cooperation agreement signing ceremony
Li Mengfeng, president of SMU, recognized GPHL's position as the nation's largest pharmaceutical conglomerate and largest Chinese patent medicine manufacturer and the first company in the world to enter the Fortune Global 500 with traditional Chinese medicine (TCM) as its major business. He expected the current collaboration could stimulate both sides to further explore advantages in research and technologies, people, industries, and other respects as well as focus on biomedicine, facilitate commercialization of the findings from manufacturing companies, education institutes, research institutes, enable the technology development in Guangdong and Guangzhou by accelerating innovations and setting a new benchmark for industry-university-research cooperation in the Guangdong-Hong Kong-Macao Greater Bay Area.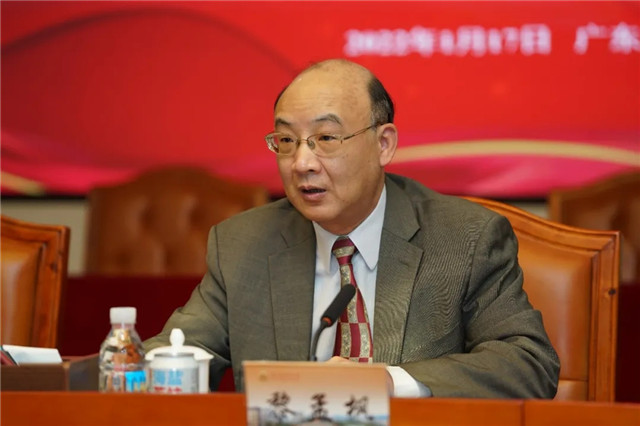 Li Mengfeng makes a speech.
"SMU is a western medicine-based hospital with equal concentration on the development of traditional Chinese medicine (TCM) and a strong conviction of TCM culture. We hope to strengthen the comprehensive cooperation with GPHL in various fields, such as the development of TCM", said Chen Minsheng, Secretary of the SMU Party Committee.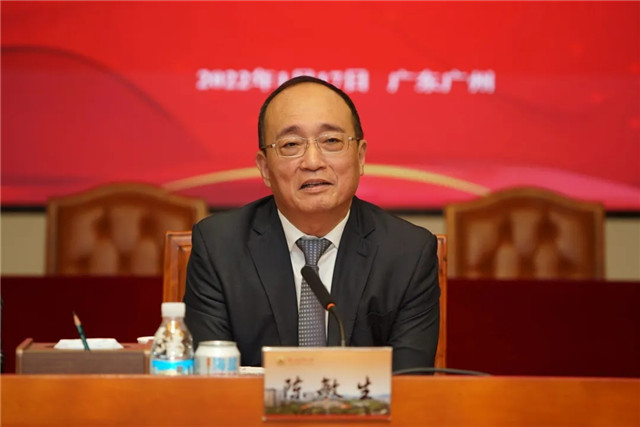 Chen Minsheng makes a speech.
"SMU is one of the first medical universities and the only Guangdong-based medical university jointly run by the Ministry of Education, the National Health Commission, and Guangdong Province. It is also the only medical university included on the list of the first high-quality Guangdong universities with a comprehensive structure. It is known for leading disciplines, outstanding faculty, and strong scientific and research strength", said GPHL chairman Li Chuyuan. In recent years, SMU has made great progress. It ranked among the top 20 Chinese universities as well as the top 500 universities in the world.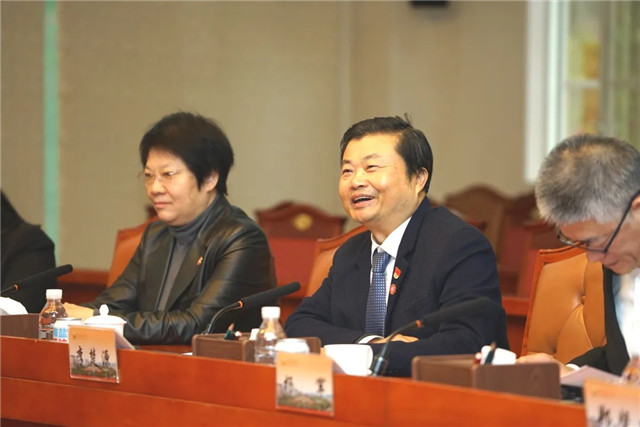 Li Chuyuan gives a speech.
GPHL and SMU have always maintained a close partnership, with a firm foundation for further collaboration. Li expected both sides to join hands for mutual benefit and win-win results, to drive the tech innovations and commercialization of the industry-university-research findings, and to make contributions to the development of technology and innovation in the Greater Bay Area.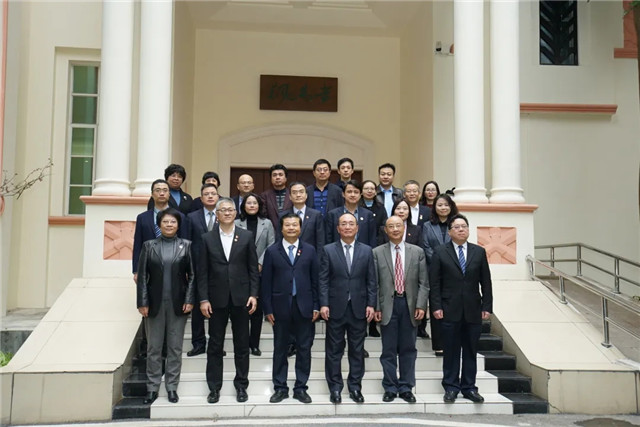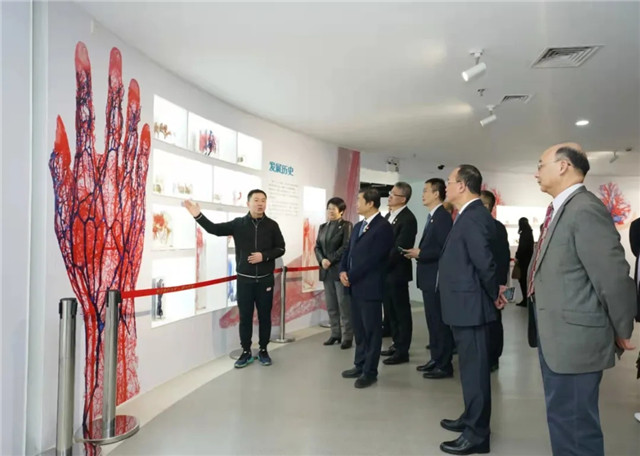 The leaders visiting the Human Science Museum of SMU.
Authors: Monica & Michelle
Editors: Olivia & Jerry