GPHL honoured for contributions to China's high quality development
2022-01-05 05:50:40 GPHL GPHL
The 16th China Forum of the All-round Well-off Society and the 1st China Economic and Social High Quality Development Forum were held in Huangpu district of Guangzhou from December 28th to 29th, 2021. GPHL won the 2021 Enterprise Award for Special Contributions to China's High Quality Development for its concentration on innovation and tech-enabled high quality development.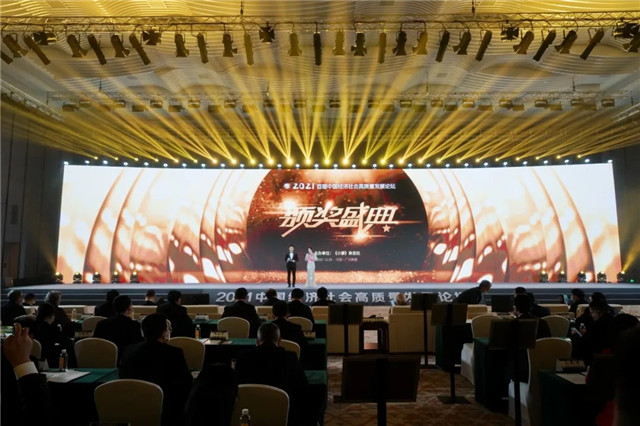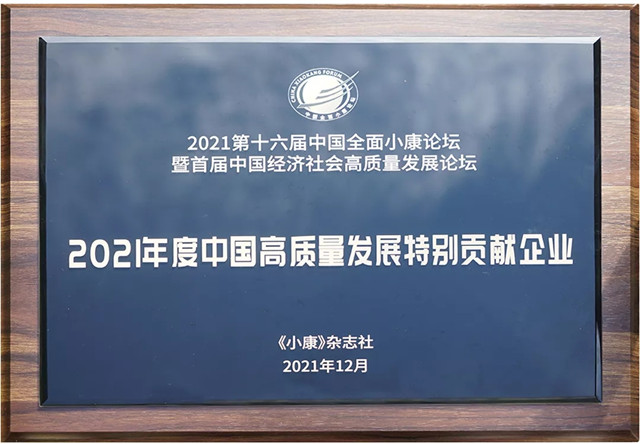 2021 Enterprise Award for Special Contributions to China's High Quality Development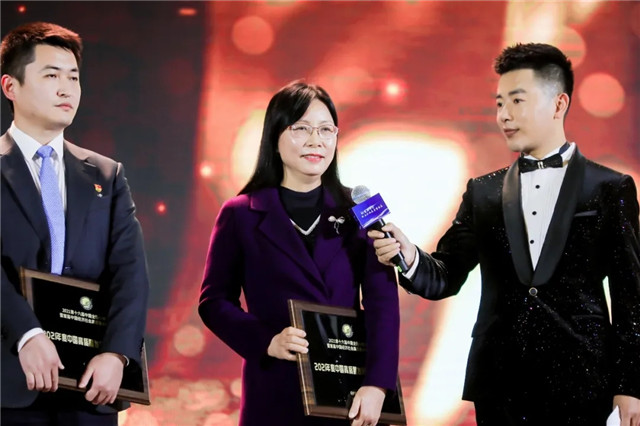 Li Jinyun, GPHL Labour Union president accepts the award on behalf of the Group.
As a Fortune Global 500 company, GPHL is the largest pharmaceutical conglomerate in China and owner of 12 time-honoured brands and 10 century-old subsidiaries. The Group seeks to facilitate the innovation and development of the TCM industry by proposing the 'Trendy TCM' concept and growing its well-known and flagship products, such as Wanglaoji herbal tea, Hua Tuo Restorative Pills, Fufangdanshen Tablets, Banlangen, and Bupleurum Granules. It holds a leading position in market share.
As always, GPHL continues to make constant efforts on scientific and technological innovations and platform construction. It has built 10 national research platforms.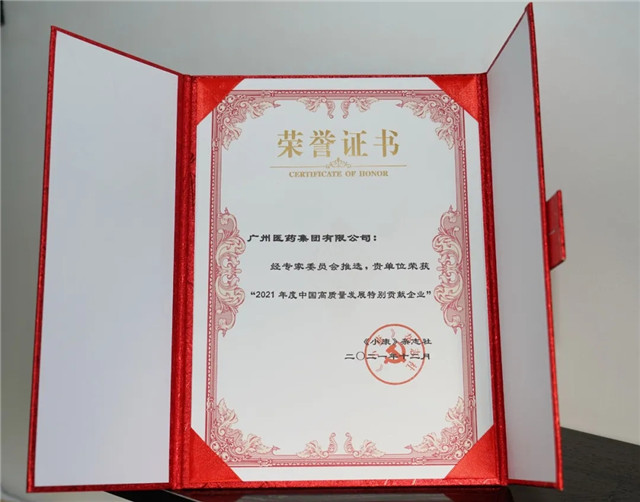 GPHL has

○ Developed Ciningji products within 98 days, successfully boosting roxburgh rose industry in Guizhou;
○ Assisted three villages in Meizhou with poverty alleviation measures, built the Wanglaoji Meizhou Herbal Tea Stock Solution Extraction Complex and Caizhilin Meizhou TCM Industrialization Complex in Meizhou, helping all impoverished residents out of poverty;

○ Set up China's first one billion RMB rural revitalization fund;

○ Entered into rural revitalization cooperation agreements with Zunyi, Maoming, and Zhanjiang cities and sent outstanding officers to Leizhou of Zhanjiang to help revive rural areas for a period of 3 years.

○ Developed lychee drinks and promoted the development of Guangdong's lychee industry.

The Group held a ceremony to mark the completion of construction and start of production of GPHL International (Macau) Pharmaceutical Factory, established its Macao headquarters and set up a manufacturing factory in the Macau Qingzhou Cross-border Industrial Zone. Therefore, the Macao version of Banlangen is expected to become one of the first drugs that will obtain approval after the TCM is regulated under Macao's laws.
In addition, the Guangzhou Baiyunshan Biomedical and Healthcare Development and Marketing Headquarters celebrated its topping out at the Guangzhou International Bio Island. Those efforts aim to build a biomedical centre in the Greater Bay Area, enable Guangdong and Guangzhou with a leading biomedical industry, and help develop appropriate economic diversification in Macao.

Authors: Monica & Michelle
Editors: Olivia & Jerry