GPHL's Macao headquarters helps Chinese medicines go global
2021-12-21 18:53:24 GPHL GPHL
December 20th of this year marked the 22nd anniversary of Macao's return to the motherland. GPHL actively participates in the construction of the Guangdong-Hong Kong-Macao Greater Bay Area (GBA). Its international headquarters in Macao SAR serves as a gateway, through which GPHL facilitates Chinese medicines to go abroad.

GPHL's international headquarters established in Macao

The Group's international headquarters is positioned as a window to the outside world, striving to create a new and internationally competitive pillar of growth for the pharmaceutical industry that takes the lead in Hong Kong and Macao and also reaches Southeast Asia and Portuguese-speaking countries.
GPHL's international headquarters' '1246' strategy
One mission – to promote the innovation and development of the pharmaceutical industry in Macao (and Hengqin of Zhuhai) and to support the moderate economic diversification in Macao
Two targets – to help Macao build a world-class TCM internationalization industry park, and play a leading role in expanding the hundred-billion-yuan TCM industry in Macao (and Hengqin)
Four aspects – culture, experience, brands, and technology
Six measures
· Product lines: To develop Chinese medicines along with chemical medicines and biological medicines and to develop both Chinese medicines and 'Great Health' Chinese medicine products
· Operations: To sell products in Macao, domestic, and global markets
· Polices: Macao's policies for Macao-based enterprises, Guangdong's policies for Guangdong-based enterprises, taking advantage of the policy innovations in both Macao and Guangdong
· Pathway: Pull together the industrial resources of upstream and downstream enterprises
· Industrial chains: To build Chinese medicine unions at home and abroad
· Entities: To develop a Macao pattern for industrial innovations featuring various entities' joint responsibilities, joint innovations, sharing, and co-existence
Project implementation to accelerate the internationalization of Chinese medicines

A project for the industrialization of the research findings on Banlangen produced by Baiyunshan has been launched in Macao. On the afternoon of December 17th, the Group completed the construction of the GPHL International (Macau) Pharmaceutical Factory and started production. This pharmaceutical factory is the largest and the first traditional Chinese medicine preparation manufacturing demonstration factory in Macao. Edmund Ho Hau Wah, Vice Chairman of the National Committee of the Chinese People's Political Consultative Conference, sent a congratulation letter.
The plaque unveiling ceremony for the Joint Laboratory for Industrialization of Chinese Medicine between GPHL and the University of Macau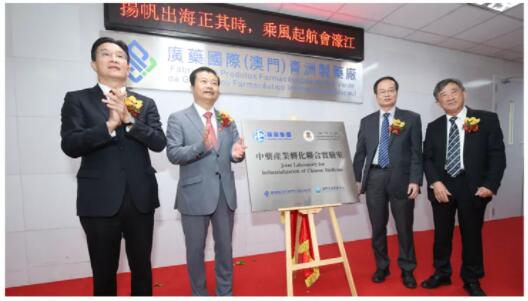 Establish Guangzhou Pharmaceutical (Hengqin) Chinese Medicine Industrial Park Co., Ltd.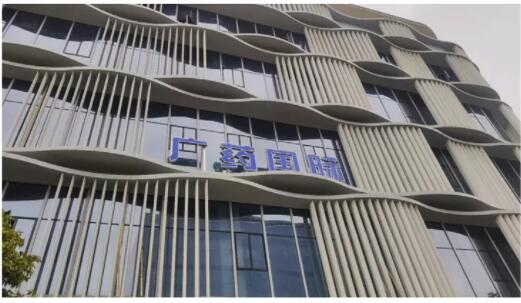 Introducing the Hengqin Sub-center of International Engineering Research Center for Chinese Herbal Medicines Extraction and Isolation; introducing Hengqin pharmaceutical supply chain for GPHL; constructing the largest pharmaceutical raw material manufacturing centre in the GBA.
Participate in international conferences and collaboration with global enterprises
· GPHL has taken part in the Fortune Global Forum, World Economic Forum, and Boao Forum
· GPHL has entered into cooperative agreements with global enterprises, such as Pepsi and Merck
· GPHL has set up joint ventures with global enterprises, such as Walgreens Boots Alliance and Baxter
'Trendy traditional Chinese medicine (TCM)'
· International version of 'Trendy TCM'
· Crossover collaboration
For example, GPHL's Pangaoshou and Quaker Oats jointly launched instant oatmeal
Launch of the international version of Ganoderma Lucidum Spore Oil, etc.
GPHL's well-known and flagship products, such as Trauma Pain Relieving Oil, Hua Tuo Restorative Pills, and Bupleurum Granules, are sold in the Belt and Road participating countries
Building global platforms for promoting the culture of Chinese medicine
GPHL has set up a variety of platforms for promoting the culture of Chinese medicine, such as Wang Lao Ji Herbal Tea Museum, Shennong Caotang Museum, Museum of Chenliji Traditional Chinese Medicines, and Caizhilin's TCM Cultural Museum. Wang Lao Ji Herbal Tea Museum is open in New York, Tokyo, and other cities.
GPHL prepares to build the Lingnan TCM Museum which is expected to become the best TCM museum in China and a global and highly specialized platform for promoting TCM culture.
In the future, Wanglaoji will open 56 herbal tea museums around the world to turn up the volume for Chinese medicines.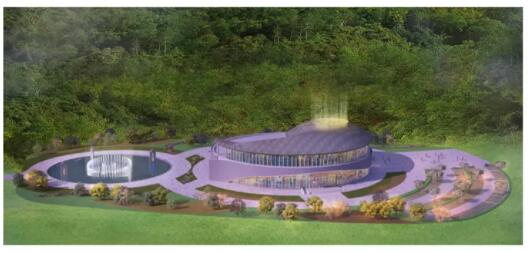 Authors: Monica & Michelle
Editors: Olivia & Jerry