GPHL, first TCM company on Fortune Global 500 List
2021-08-04 14:16:18 GPHL GPHL
The Fortune Global 500 List was released on August 2nd. Guangzhou Pharmaceutical Holdings Limited (GPHL), China's largest pharmaceutical enterprise and largest Traditional Chinese Medicine (TCM) producer, ranked 468th on the list, becoming the first company to enter this list with TCM as its major business.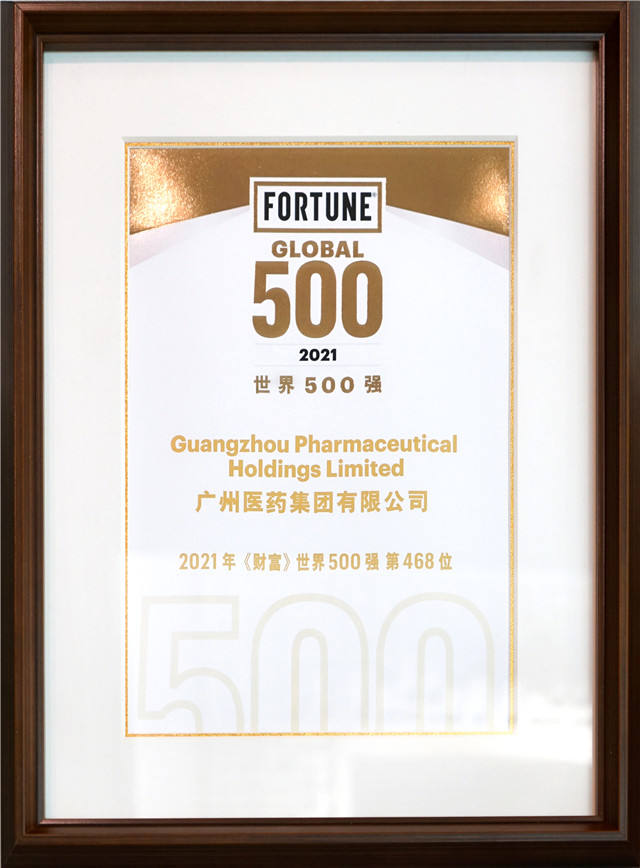 The Guangdong provincial government, Guangzhou municipal government, the Sun Yat-sen University and Maoming municipal government have all sent congratulatory letters to GPHL.
According to the Guangdong government's letter, the province has been putting great efforts in developing the TCM industry. Being a Global 500 enterprise, GPHL has set up a model for other TCM companies in Guangdong.
Guangzhou government also congratulates GPHL and wrote that GPHL has been playing a vital role in the development of pharmaceutical industry while actively promoting the city's social development and safeguarding people's livelihoods.
Being the biggest pharmaceutical manufacturer in China, GPHL owns a listed company, Guangzhou Baiyunshan Pharmaceutical Holdings Company Limited, and more than 30 subsidiary companies. It has four core businesses, namely Grand Southern TCM, Grand Health, Grand Commerce and Grand Medical Treatment.
Twelve of GPHL's TCM subsidiaries are China's time-honored brands, 10 of which enjoy a history of more than 100 years. Previously, GPHL was also ranked 19th on the Brand Finance Global 500, 2021 List as one of the World's Most Valuable Pharmaceutical Brands.
According to Li Chuyuan, chairman of GPHL, said entering the Global Fortune 500 List is an important milestone on GPHL's path to be a first-class enterprise worldwide. It should be attributed to Guangdong and Guangzhou's efforts to develop the TCM industry. GPHL will continue to provide more solutions to enhance people's health and reduce medical costs in the future.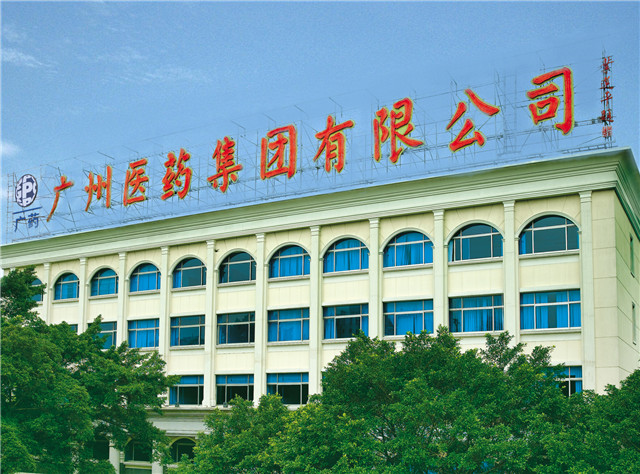 Being first TCM-based enterprise to enter Fortune Global 500 List,
GPHL fastens its pace to be more international
GPHL is a pharmaceutical manufacturer with the longest history in the world. Its history can be dated back to the Ming Dynasty when the Chenliji brand was founded in 1600. As of today, the 421-year-old Chenliji Pharmaceutical Factory has been certified by Guinness WORLD RECORDS as the "World's Oldest Operating Pharmaceutical Factory", and the 193-year-old Guangzhou Wanglaoji Pharmaceutical Co., Ltd. is regarded as the originator of herbal tea. These renowned brands are well received in the international market.
In GPHL's view, promoting cooperation between TCM and other industries is a new path for the development of TCM. To this end, GPHL has put forward the development concept of "Trendy TCM".
Last year, GPHL's Pangaoshou and PepsiCo's oat brand, Quaker will work together to develop healthy and trendy instant oatmeal products which will incorporate Chinese traditional style and culture. In addition, GPHL developed the Ciningji product line based on Guizhou province's roxburgh rose.
Now, GPHL is researching and developing new beverage products made with lychee, aiming to promote the famous Guangdong fruit and support rural revitalization businesses in China.
Insisting on scientific and technological innovation,
GPHL fuels the development engine of pharmaceutical and health
GPHL attaches great importance to scientific research talent. For example, Ferid Murad, 1998 Nobel Prize winner in physiology or medicine, George Fitzgerald Smoot III, 2006 Nobel Prize winner in physics, and Randy Wayne Schekman, 2013 Nobel Prize winner in physiology or medicine have joined the Group.
In addition, the "National Canine Laboratory Animal Seed Center" of Guangzhou General Pharmaceutical Research Institute Co., Ltd. has mastered the strategic research resources of Beagle dogs for innovative drug tracing research, which plays an important role in the development of the global biopharmaceutical industry. At present, GPHL has a number of world-leading innovative drug projects under research, which are related to various anti-disease aspects such as anti-tumor, anti-infection, immune diseases and osteoarthritis.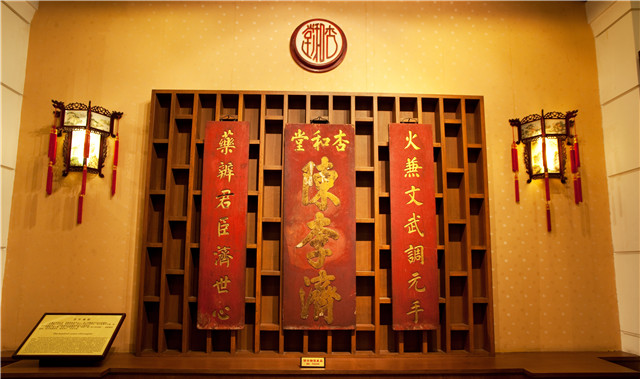 Building itself a world-class enterprise,
GPHL provides the answer to needs in the global health market
In order to internationalize it business, GPHL has been enhancing its partnership with global counterparts. It participates in international forums such as the Fortune Global Forum and Boao Forum for Asia to partner with Fortune Global 500 companies. It signed a MoU with Merck in March this years to push forward cooperation on an R&D, business model and market expansion.
In order to further integrate both domestic and foreign markets, GPHL has set up its international headquarters, Guangzhou Pharmaceutical Group (Macau) International Development Co., in China's Macao SAR. It aims to promote collaboration in the field of medicine within the Guangdong-Hong Kong-Macao Greater Bay Area, and speed up GPHL's course of internationalization.
In Li Chuyuan's view, Chinese enterprises should be firmly equipped with cultural confidence when they go global. GPHL is building a Lingnan TCM museum which will include not only a museum but a planting garden, themed park, hotel and shopping center. It will be a national 5A tourist attraction that promotes TCM culture to the world.
What's more, GPHL has established several joint ventures with Walgreens Boots Alliance, Baxter and other enterprises. It has also established strategic partnerships with multiple multinationals, including Pepsi, Merck and Takeda.
In its development planning, GPHL will concentrate its efforts on building itself a world-class biomedical and healthcare enterprise, as well as improving human health and reducing medical expenditure over the next five years.
Reported by Jasmine, Monica,Natalie (intern)
Edited by Jerry, Keane