GPHL tops the list of China's Top 100 TCM Companies for 10 consecutive years
2021-07-23 18:55:59 GPHL GPHL
On July 12th the National Conference on Symbiosis of Medical and Health Industries 2021 was held in Kunming, southwest China's Yunnan Province. The lists of 2020 China's Top 100 Pharmaceutical Companies by categories were released during the conference. GPHL has been the No. 1 on the list of China's Top 100 Traditional Chinese Medicine Companies for 10 straight years.


T
he list of China's Top 100 Traditional Chinese Medicine Companies
The lists of top 100 pharmaceutical companies were ranked by MENET and a panel, based on the terminal pattern database of three major terminals and six major markets, which was solely developed and operated by MENET for years. Candidates from China's pharmaceutical industry were measured across two dimensions, including innovation drivers and professional promotion.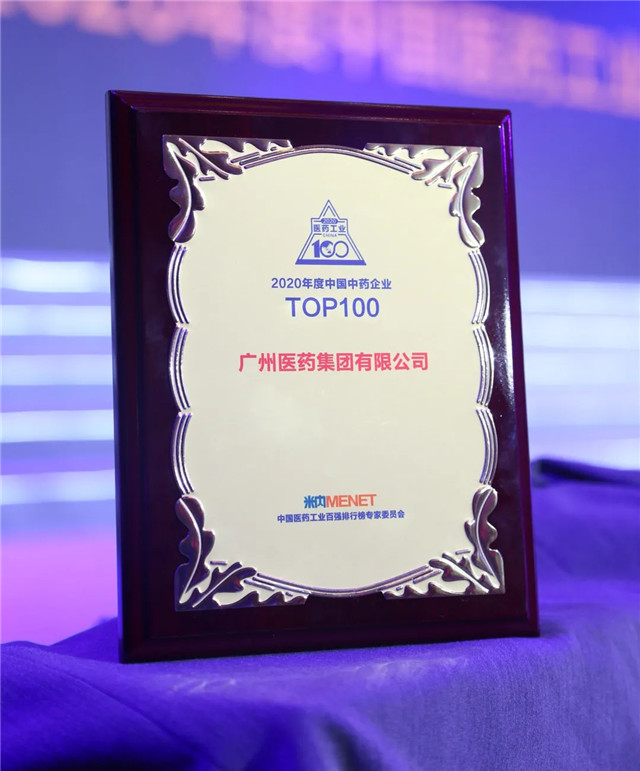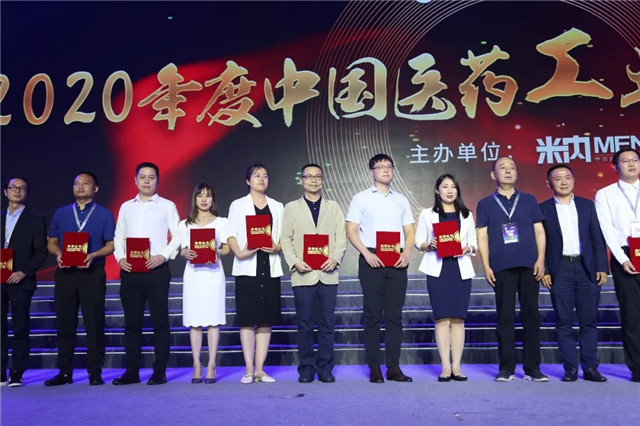 Yao Jiangxiong (6th from left), head of Market Planning Department of GPHL, received the certificate on behalf of GPHL.
Guangzhou Pharmaceutical Holdings Limited (GPHL) is China's largest pharmaceutical enterprise and the largest TCM production base in China. Twelve of GPHL's TCM subsidiaries are China's time-honoured brands, 10 of which enjoy a history of more than 100 years. For example, the 421-year-old Chenliji Pharmaceutical Factory has been certified by Guinness WORLD RECORDS as the World's Oldest Operating Pharmaceutical Factory, and the 193-year-old Guangzhou Wanglaoji Pharmaceutical Co., Ltd. is regarded as the originator of herbal tea. These renowned brands are well received in the international market.

GPHL's time-honoured brands
In recent years, with the mission of revitalizing the established brands in mind, GPHL has attempted to align TCM with modern and international standards and make TCM more understandable and accessible to the public. GPHL has cooperated with the research team of Zhong Nanshan, an academic of the Chinese Academy of Engineering, to conduct a series of studies, which had confirmed that the Baiyunshan Banlangen (isatis root) is multi-targeted and multi-path antiviral.
GPHL has put forward the development concept of 'Trendy TCM', of which Wanglaoji herbal tea, a fashionable beverage developed with the concept of 'treating diseases before they occur', is representative of GPHL's philosophy. The group has launched strategic cooperation with EXCEPTION de MIXMIND and Fangsuo. One of its time-honoured brands, Pangaoshou, and Quaker Oats jointly launched two healthy products, instant oatmeal with Hou Tou Gu (Hericium erinaceus) and E Jiao (Colla corri asini).
Instant oatmeal with E Jiao jointly launched by GPHL and Quaker Oats
The group has also combined the concepts of Trendy TCM and healthy lifestyle with the poverty alleviation campaign and rural revitalization, such as developing Ciningji product portfolio by using roxburgh rose, a fruit high in Vitamin C and grown in Gaozhou, Guizhou province. The sales of Ciningji have surpassed 500 million RMB one year after its launch, benefiting 65,000 households and 217,000 people, with 7,000 RMB income growth per household.
GPHL honoured for achievements in poverty alleviation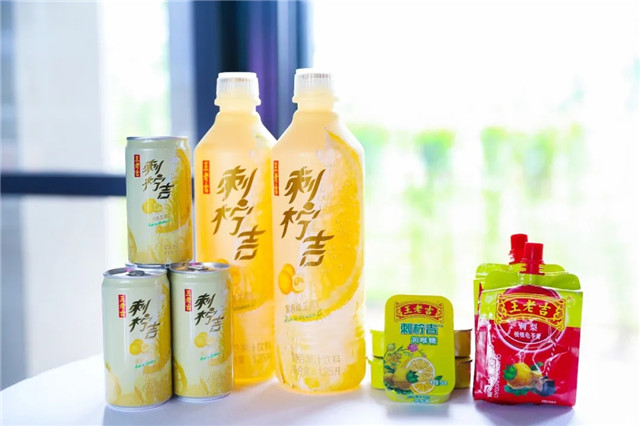 Ciningji products
In recent years, GPHL has developed partnerships and relationships with Fortune 500 companies by taking part in international conferences, such as the World Economic Forum and Boao Forum and entered into strategic partnership with global companies, such as Walgreens Boots Alliance, Baxter, Pepsi, Takeda, and Merck.
GPHL entered into a MOU to build strategic collaboration with Merck.
In order to further integrate both domestic and foreign markets, GPHL has set up its international headquarters, Guangzhou Pharmaceutical Group (Macau) International Development Co., in China's Macao SAR and established Guangzhou Pharmaceutical (Hengqin) Chinese Medicine Industrial Park Co., Ltd. at the GMTCM Park. It aims to promote collaboration in the field of medicine within the Guangdong-Hong Kong-Macao Greater Bay Area, help develop appropriate economic diversification in Macao, and speed up GPHL's course of internationalization.
In its development planning, GPHL will concentrate its efforts on building itself a world-class biomedical and healthcare enterprise, as well as improving human health and reducing medical expenditure over the next five years.
Authors: Monica & Michelle
Editors: Olivia & Jerry