Guangdong updates mass COVID-19 vaccination plan
2021-04-08 10:41:07 Newsgd.com Newsgd.com
Since the mass vaccination against COVID-19 to form herd immunity was launched in Guangdong, the increasing vaccination demand has incurred a shortage of supply for vaccines. Hence, the province updates its vaccination plan, with Guangzhou, Shenzhen, Foshan, Dongguan and Zhuhai listed as the key cities for vaccination of entire population.

The above cities are key ports or provincial capital in the Pearl River Delta region, which are all close to Hong Kong and Macao, with frequent external exchanges. Facing a high risk of imported COVID-19 cases, residents in those cities will be given priority to take vaccines.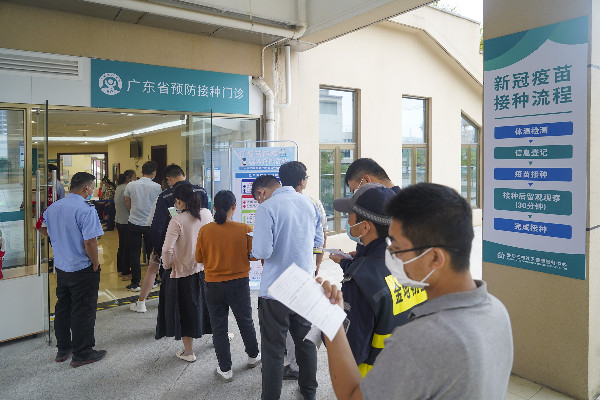 In addition to those five cities of the province, vaccination will be launched for people who have higher risks to infect the COVID-19 (such as medical teams, cold-chain workers) and who will take the vaccine for second time. Different cities and regions should make out various vaccination plans to increase efficiency for vaccine distribution.
As for the five cities and areas with huge flowing population, large vaccination sites will be set up at places with convenient transportation such as gymnasiums and convention centers to ensure a concentration of vaccinations.
Regarding areas with lower populations, fixed vaccination sites will be set up to facilitate vaccination of key populations through an appointment system.
Author: Will
Editor: Jerry