Vaccination: How does it work? We take a look at GZ's largest Vaccination centre
2021-03-31 10:37:33 Newsgd.com Newsgd.com
Since Guangzhou started a large-scale COVID-19 vaccination program, the number of vaccinations in the past three days has reached nearly 300,000 doses. And what is the process of vaccination? Let's walk into the largest COVID-19 vaccination spot in Panyu District, Guangzhou to find out!
A person in charge of the hospital said that after the vaccine is delivered to the hospital through the entire cold chain, the hospital has opened a dual power supply line and a triple temperature control system to ensure that the vaccine is always in a suitable environment at 2-8°C. Currently, the hospital has at least 20,000 doses of vaccines in storage.

The vaccination point of the hospital is expected to vaccinate more than 3,000 people a day. Residents can make a personal appointment on the APP of the vaccination service, and after completing the personal health screening, they can get a QR code for vaccination. The nurse will conduct a multi-step inspection to ensure the accuracy of the vaccinated person, medical supplies and vaccine before vaccination. Residents need to remain in an observation area for 30 minutes to see if there are any adverse effects after completing the first dose of vaccination. The entire vaccination process takes about 50 minutes and the second dose of vaccination will be 28 days later.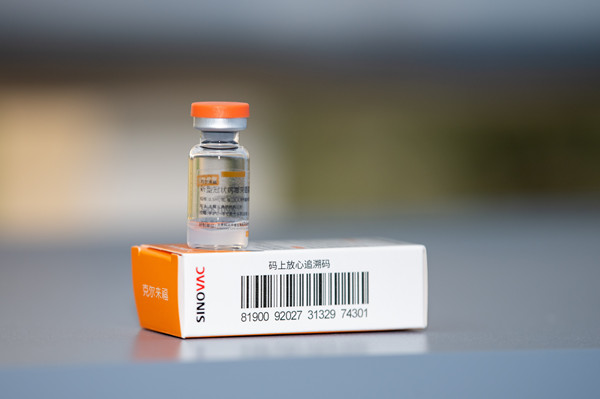 At present, the vaccination site has vaccinated more than 15,000 people, and only a few residents have slight adverse effects such as fever and dizziness. Office treatment for AEFI (any adverse effect) has been set up at the vaccination site to provide timely treatment to residents suffering from adverse effects.
As of March 27, more than 100 million doses of COVID-19 vaccine have been vaccinated across China, and China has supplied more than 100 million doses of vaccine to the world.

Author | Alice

Editor | Steven, Jerry