Find contacts! Asymptomatic case positive after quarantine in GZ
2021-03-27 10:35:53 Newsgd.com Newsgd.com
The epidemic situation has been stable recently in China, with all regions remaining low-risk areas. However, it doesn't mean that we can loosen protective measures.

An asymptomatic COVID-19 case was reported in the Jiyuan Demonstration Area, Jiyuan, Henan Province, after completing quarantine in Guangzhou. The individual is a resident at Demonstration Area who worked in Bangladesh.
On March 7, the individual arrived in Guangzhou from Bangladesh.
On March 21, After the individual finished quarantine in Guangzhou, the individual took a bus from Guangzhou to return to Zhoukou, Henan.
On March 23, the case tested positive.
More details are as follows: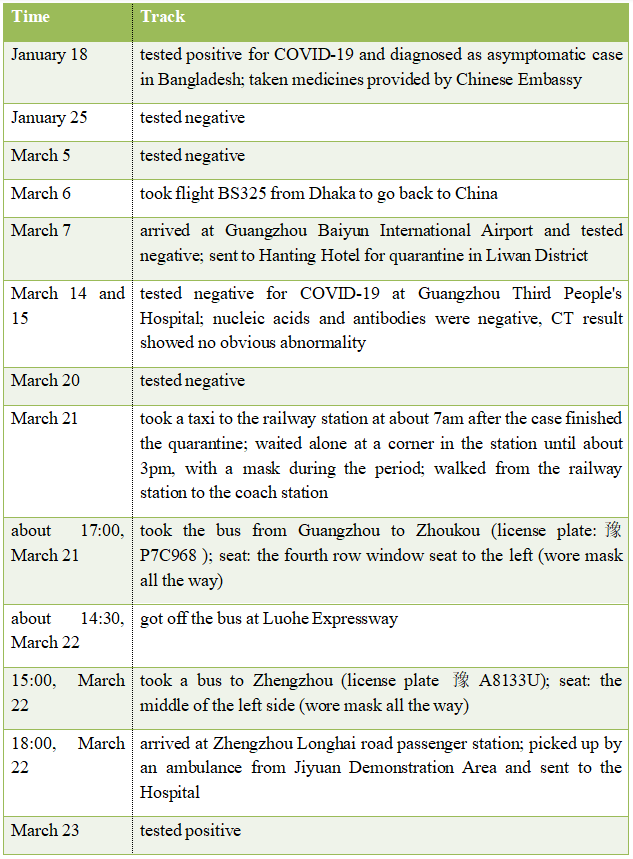 If someone had close contact with the case, please report to the local CDC, and perform nucleic acid testing and quarantine if necessary. People who had close contacts with the case in Jiyuan Demonstration Area, please call 0391-6912120.
Author | Russell (intern)
Editor | Hannah, Jerry