Boxed Ciningji juice released along with Sangongzai's charity campaign kick-off
2021-03-29 10:26:02 GPHL GPHL
On March 12th, GPHL's subsidiary Guangzhou Wanglaoji Pharmaceutical Company Limited ("Wanglaoji") announced the launch of boxed Ciningji, a vitamin C-rich drink as Wanglaoji's method of reducing poverty in Guizhou province, at Ji Garden, the company's science centre located at its headquarters.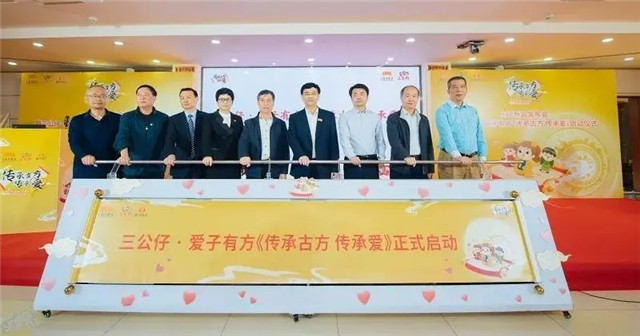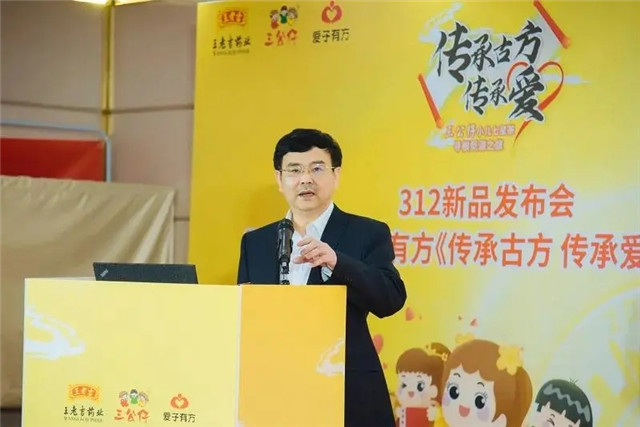 Wanglaoji chairman Fang Guanghong delivers a speech.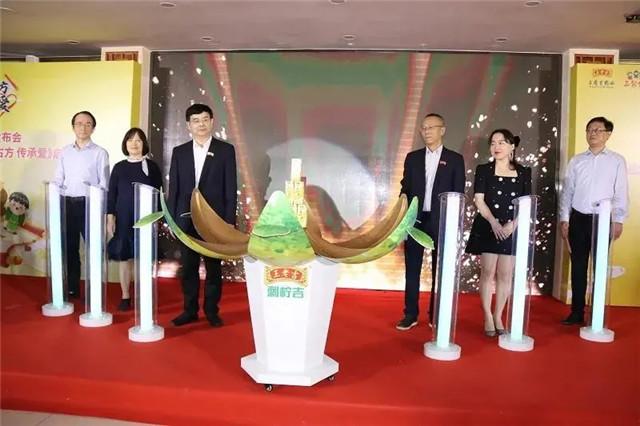 Launch ceremony of boxed Ciningji, juice beverage with high volume of vitamin C
Boxed Ciningji developed by Wanglaoji is a new effort that aims to further improve Ciningji's broad range of products, help alleviate poverty through consumption and create a 10-billion-yuan market for roxburgh rose.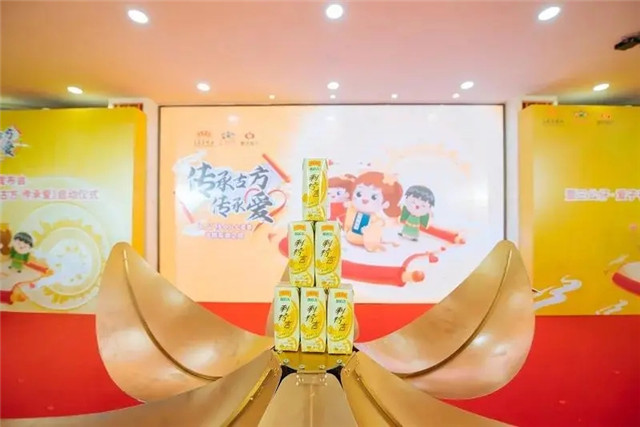 After the ceremony, new products will be put on the market. At present, every aspect of Ciningji, such as production, branding and channels has been on the right track. Next, Wanglaoji will develop and produce food based on the characteristics of roxburgh rose, it will also further expand the size of roxburgh rose industry and explore new growth poles for this industry.
In addition, Sangongzai, one of GPHL's well-known brands, held the philanthropic campaign entitled 'Love Your Children the Right Way' in the same situation. While retracing the history of Sangongzai's flagship product Xiao'er Qixing Cha (a specialized herb tea for children), this philanthropic campaign assumes the opportunity to inherit the culture of this medicine and promote the quintessence of traditional Chinese medicine (TCM).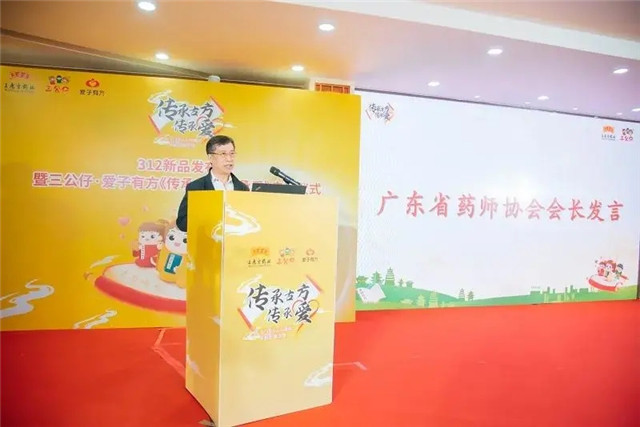 Huang Wenqing, chairman of Guangdong Pharmacist Association, gives an address.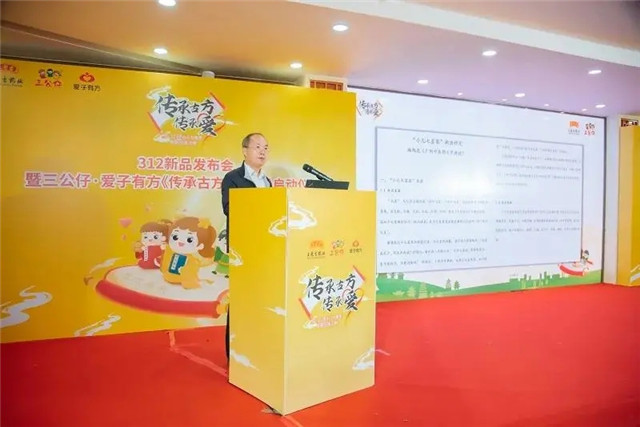 Shi Xuguang, a senior expert in internal medicine of TCM and professor from Guangdong University of Chinese Medicine, describes the origin of the ancient prescription of Sangongzai Xiao'er Qixing Cha.
Wanglaoji presents a souvenir to Mr. Liu Jieshu, descendant of Liu Fang, a reputed doctor in Southern Song Dynasty who made the first record of the ancient prescription.
Prof. Xu Youjia, Director of Pediatrics Department of Guangdong Hospital of Traditional Chinese Medicine, makes a speech at the meeting.
Sangongzai Xiao'er Qixing Cha is an over-the-counter medicine for children approved by Chinese government. Sangongzai was one of the drafters of standards of Xiao'er Qixing Cha in Chinese Pharmacopoeia.

Ingredients of Sangongzai Xiao'er Qixing Cha mainly include coix seed, rice sprouts, hawthorn, pale bamboo leaves, uncaria, cicada slough and licorice. Its production combines classical prescription and modern technology. "Xiao'er Qixing Cha is an effective and classical prescription created and used by people. This mild treatment with no side effects is suitable for children," Prof. Xu Youjia said, who is the Director of Paediatrics Department of Guangdong Hospital of Traditional Chinese Medicine.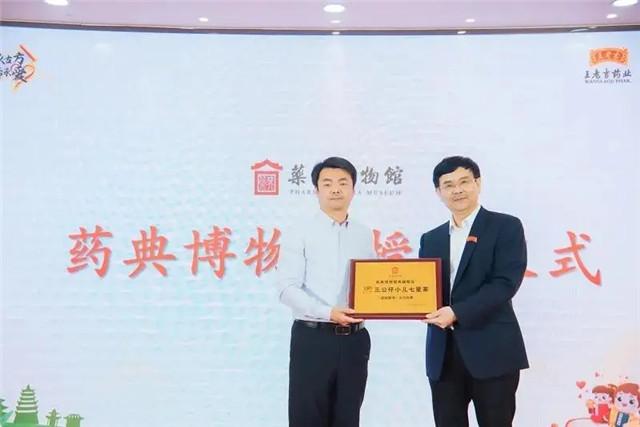 Miu Zhihua, curator of Pharmacopoeia Museum, gives a plaque to Wanglaoji.
Sangongzai has carried out the 'Love Your Children the Right Way' for 12 years. It is a philanthropic campaign jointly initiated by Sangongzai and the Women's Federation, with the values of 'Health, Happiness and Love'. With the principles of safety, effectiveness and quality under control. Sangonzai's range of proprietary Chinese medicines for children is developed from the best practices of TCM and applies modern technology, aiming to offer quality and reliable medicines for children.
The campaign has covered South China, East China and Southwest China. The Sangongzai Children Medicine Research Centre was developed and released the first Whitepaper on Medicine Safety for Children. In addition, it worked with authorities to release a WeChat micro-program for offering guidelines on children's pre-diagnosis.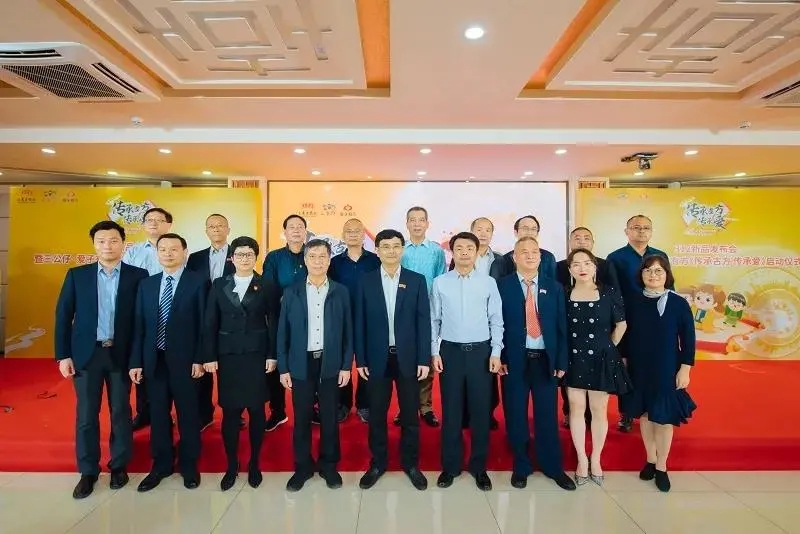 Company leaders and experts who attend the ceremony take a photo.
In 2021, Sangongzai's 'Love Your Children the Right Way' expanded its offline coverage to cities, communities and drug stores in China, making contributions on public communication and education, a parents' communication platform and philanthropic activities.
Authors: Monica & Michelle
Editors: Olivia & Jerry