COVID-19 expert says we may stop wearing masks next spring
2021-03-11 18:40:32 Newsgd.com Newsgd.com
As the epidemic situation in China is gradually stabilized, it is possible to stop wearing masks during the next spring, according to a leading TCM expert Zhang Boli.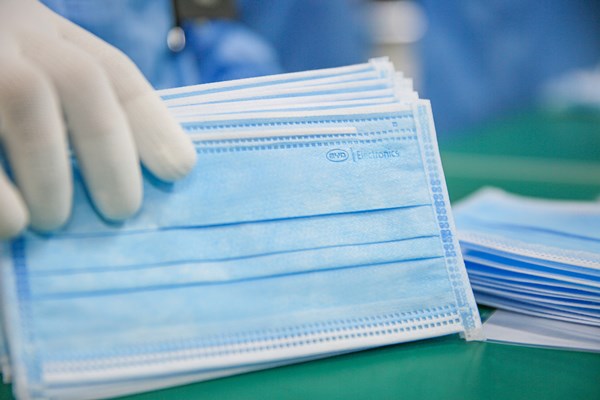 Public mask wearing has been a most effective measure to reduce spread of the virus when the risk of being infected was very high in the public places. Another very good outcome is that the number of people having cold during the flu season and URI (upper respiratory infection) patients is greatly decreased.
"Despite what we have achieved in fighting the COVID-19 at home, we cannot let our guard down since the pandemic is still spreading in the rest of the world. And it remains a huge task to control imported infection cases and prevent another sudden outbreak at home", said Zhang.
As one of the leading medical experts in the pandemic fight, Zhang also suggested that it is unnecessary to take traditional Chinese medicine when you are not infected and in a very healthy physical state. Traditional Chinese medicine is not a cure-all but will strengthen your body's immune system.
Zhang made the comments during an interview at the fourth session of the 13th National People's Congress (NPC). He is also a member of the Chinese Academy of Engineering and president of Tianjin University of Traditional Chinese Medicine.
Updates on COVID-19 cases in Guangdong
On March 10th, Guangdong reported 1 new case of imported confirmed infection and 9 new asymptomatic cases. one confirmed case, reported by Foshan, came from Saudi Arabia. And the nine asymptomatic cases, reported by Guangzhou and Foshan, came from Nigeria, the United Sates, Bangladesh, Saudi Arabia, and UAE
As of midnight yesterday, Guangdong has reported a total of 2236 cases, including 840 imported cases.
Author | Fanny
Editor | Jerry