GPHL honoured for achievements in poverty alleviation
2021-02-26 14:42:17 GPHL GPHL
On February 25th, a grand gathering to honour model poverty fighters was held at the Great Hall of the People, Beijing. In this gathering, individuals and groups received awards for their outstanding achievements in the fight against penury. GPHL was one of the recipients, making it the only Guangzhou-based SOE with the honourable title of 'Outstanding Organization in China's Poverty Alleviation'.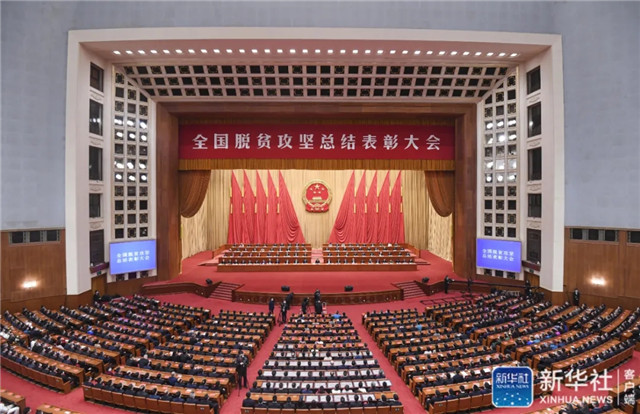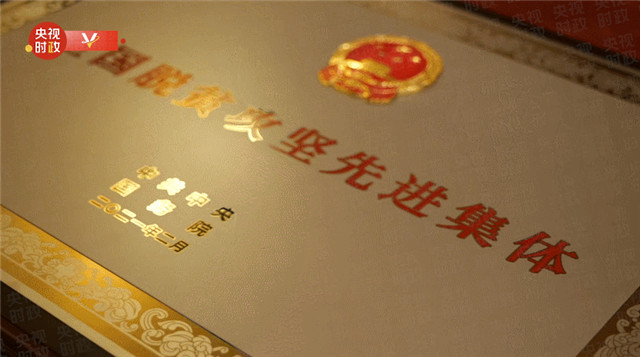 GPHL is awarded with the title of 'Outstanding Organization in China's Poverty Alleviation'. (Source: Xinhua, CCTV news)
GPHL offered great support to the development of roxburgh rose industry in Guizhou province by developing Ciningji, a range of products based on roxburgh rose. It took measures across the entire industrial chain, which was a new approach to enable Guizhou, one of China's most impoverished provinces, to achieve the targets of poverty alleviation. GPHL brought this industry development approach to more than ten Chinese provinces, including: Guangdong, Gansu, Tibet and Yunnan, helping boost local economy and lift local people out of poverty. Therefore, it received the 2020 Award for Special Contributions to Building a Moderately Well-off Society in China.
On March 2nd, a press release on Guangzhou's poverty alleviation was held in Guangzhou Library. GPHL deputy general manager Wu Changhai attended the event on behalf of the Group and gave an address.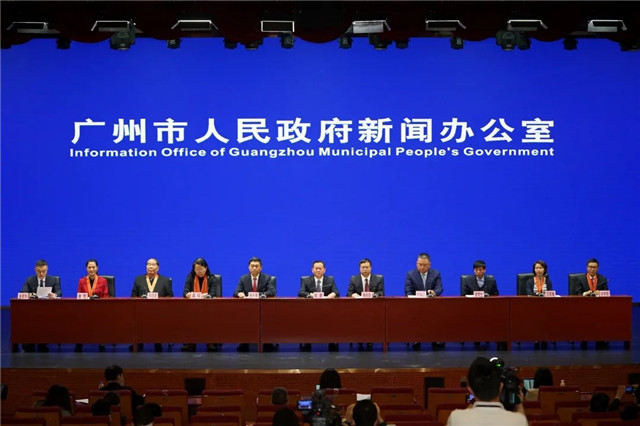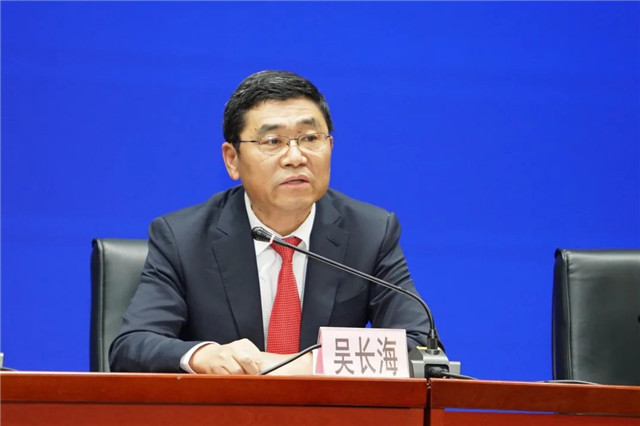 Wu Changhai speaks at the press release.
"We feel honoured to participate in this poverty alleviation campaign and make our own contributions," Wu said. Apart from supporting Guizhou's roxburgh rose industry, GPHL has launched targeted poverty alleviation in Jingkou, Wanxi and Yuanling villages in Meizhou city of Guangdong. Over the past four years, GPHL has invested more than 10 million RMB, helping lift 352 rural residents in 140 households of three villages out of poverty.
On February 2nd, GPHL announced that the rural revitalization fund, as the first of its kind in the country and will invest 1 billion yuan ($150 million) to boost the development of rural areas within the next five years. The first project is to work with Huishui county to establish a roxburgh rose research and innovation centre, training workshops for new generation of growers, roxburgh rose growing sites and the Wang Lao Ji Herbal Tea Museum.
After Lunar New Year, GPHL continued to receive letters of thanks from the People's Government of Lushi County, headquarters of Guangzhou for supporting Meizhou in poverty alleviation and the Department of Commerce of Guangdong Province. Those letters acknowledged and thanked GPHL for its contributions to helping Lushi county and Meizhou successfully eradicate poverty and lifting Jiaowan Village out of poverty with targeted measures.
Authors: Monica & Michelle
Editors: Olivia & Jerry