Shenzhen - Zhongshan, only 20 mins by 2024!
2021-03-01 15:21:07 Newsgd.com Newsgd.com
The Shenzhen-Zhongshan Bridge, another mega sea-crossing transportation infrastructure in the Guangdong-Hong Kong-Macao Greater Bay Area, will be fully open to traffic in 2024. On December 28, 2016, the first bucket of mud was dug from Lingding Channel. Now, the embryonic form of the bridge has appeared. See the construction of Shenzhen-Zhongshan Bridge in this short video!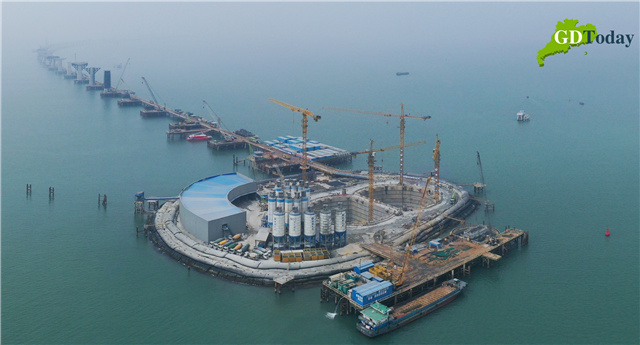 Photo taken on January 22, 2021 shows Lingding Channel Bridge under construction.(Photo by Xu Shuzhi/Nanfang Daily)
With a total length of about 24 kilometers, the Shenzhen-Zhongshan Bridge is mainly composed of:

6.8 km long tunnel
Lingding Channel Bridge with a main span of 1,666 m
Zhongshan Bridge with a main span of 580 m
About 13 km long non-navigable bridge, east and west artificial islands
Shenzhen Airport Hub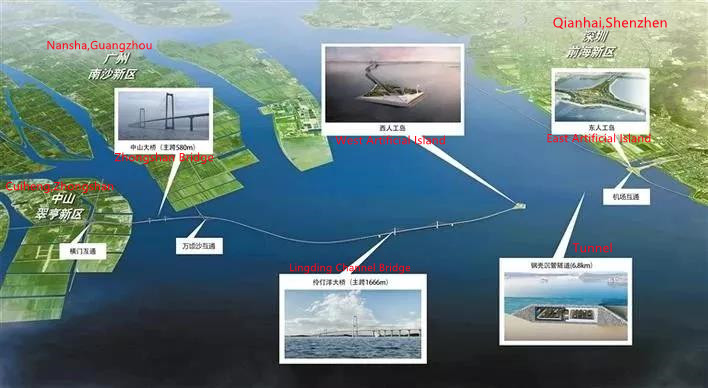 After it is completed and opened to traffic, passengers travelling from Shenzhen to Zhongshan will change from detouring a hundred kilometers via the Humen Bridge to a direct river crossing.
By then, the time taken will be reduced from 2 hours to 20 minutes. Are you looking forward to it?

Author | Hannah
Editor | Monica, Jerry