Li Chuyuan: To build a highland for GBA TCM industry and a world-class enterprise
2021-02-24 18:10:29 GPHL GPHL
GPHL, the largest pharmaceutical company and the largest Chinese patent medicine producer in China, has been promoting the modernization, internationalization and popularization of traditional Chinese medicine via various international platforms such as APEC, Davos Forum, and Fortune Global Forum over the past few years.

Trendy TCM
Li Chuyuan, chairman of the group, put forward the "Trendy TCM" strategy which encourages the adoption of advanced technology and up-to-date marketing strategies, producing health products that feed customer demands.
Li shared more details about the company's other moves to extend its philosophy "Trendy TCM". GPHL is working together with its partners to design masks and healthcare products related to Chinese medicines, exploring innovative approaches for the promotion of Chinese medicine culture, and helping revitalize some long-established Chinese medicine brands.
The company also entered into a cooperative agreement with PepsiCo in Guangzhou, that its subsidiary Pangaoshou and PepsiCo's oat brand Quaker will work together to develop healthy and trendy instant oatmeal products which incorporate Chinese traditional style and culture.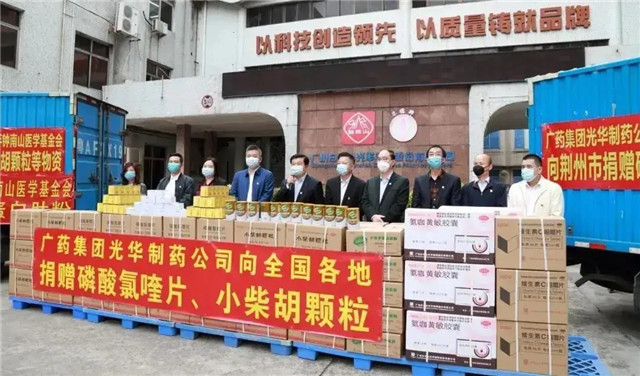 Fight against COVID-19
In addition, GPHL played an active role in guaranteeing the reserve of medicines, medical equipment and supplies for Guangdong and kept the promises of "no price hike, no production stoppage, quality assurance, and public good first". Since the beginning of 2020, over 5,000 staff members have been working on the frontline, GPHL has secured an inventory of over 120 million protective items and donated drugs and protective gears worth over 20 million RMB.
To commemorated GPHL's achievements in fighting against COVID-19, GPHL chairman Li Chuyuan's handprint and the audio and video of his oral history interview have been stored at the Guangzhou National Archives (GNA) permanently.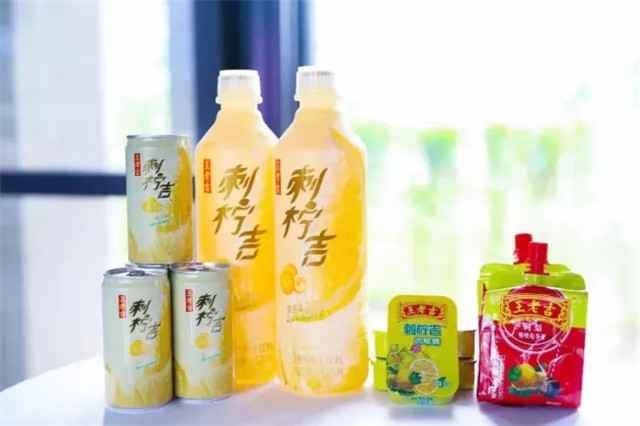 Poverty relief

What's more, GPHL has issued 200 million RMB worth of vouchers, which support the sales of Ciningji products to reach 500 million RMB. It initiated the establishment of the Guangdong-Hong Kong-Macao Roxburgh Rose and Chinese Honey-locust Industry Innovation Union.
In April 2020 GPHL joined hands with the Guizhou Provincial Research Institute for Respiratory Diseases to build the Industry-University-Institute Cooperation Group for Studying Roxburgh Rose as a Prevention Approach and Treatment of Respiratory Diseases, which was led by Dr. Zhong Nanshan.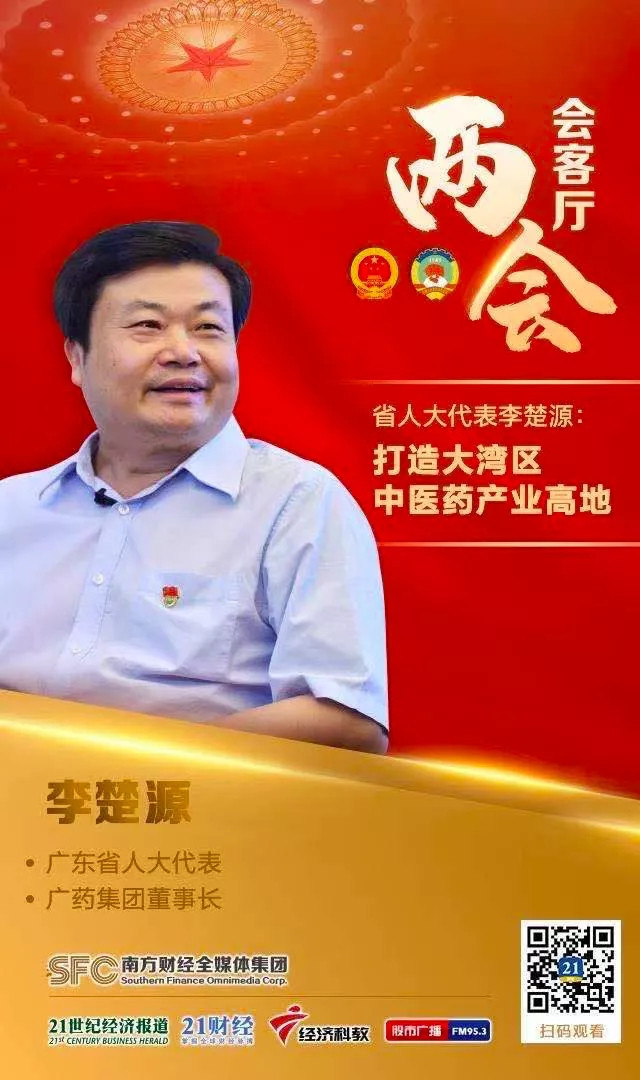 Company development

After years of development, GPHL became the second state-owned enterprise in Guangzhou with a turnover of more than 100 billion RMB in 2017. As of 2019 GPHL reported annual revenue of 133.05 billion RMB. It has topped the list of Top 100 Enterprises in China's Pharmaceutical Industry for 9 consecutive years and ranked 155th in the list of the China Top 500 Enterprises. GPHL also ranked 61th among China top 500 enterprises in manufacturing sector. The listed arm Baiyunshan was included in the MSCI index and secured 156th rank on Fortune 500 China list in 2020, which was the highest rank for Guangzhou-based state-owned enterprises.
Now GPHL has 12 China Time-Honored Brands, 6 national intangible cultural heritage projects, and various other household names. Its Chenliji Medicine Factory is the world's longest-lived medicine factory, a national intangible cultural heritage and the first Chenliji store since the founding of this time-honored brand. Chenliji was co-founded by Chen Tiquan and Li Shengzuo in 1600 and celebrated its 420th anniversary last year.
Li believes that the company needs to be rational and calm in achieving more new development in addition to being passionate and energetic. In the coming days, the company will take advantage of people's increasing demand for better health and develop more useful health products.
The company will also make full use of its international headquarter in Macao, bringing TCM to the world with the help of the Belt and Road Initiative, Li said. And GPHL's strategy in the following five years is committed to building the company into a world-class biopharmaceutical and health enterprise, with industrial characteristics and distinctive culture, striving to become one of the world's top 500 enterprises.
Authors: Monica & Nancy (intern)
Editors: Olivia & Jerry