GPHL releases 2021 plan for corporate development
2021-02-07 18:27:00 GPHL GPHL
On January 28th GPHL held its 2021 Economic Work Conference at the Baiyunshan Pharmaceutical General Factory, in which the Group reviewed its work in 2020, analysed challenges in productions and made arrangements for its work in 2021.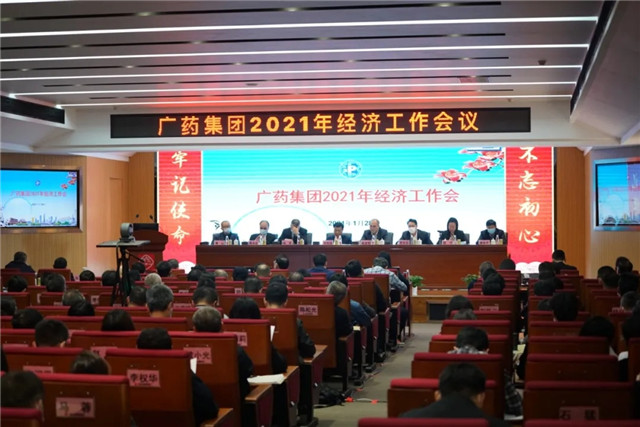 GPHL's 2021 Economic Work Conference
At the meeting Yang Jun made a work report on behalf of the management, reviewing the Group's efforts in the period covered by the 13th Five-Year Plan as well as the previous year.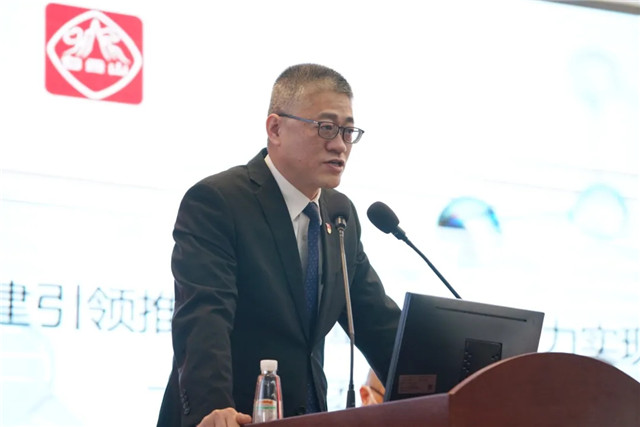 Yang Jun makes a work report.
In 2017 GPHL became the second state-owned enterprise in Guangzhou with a size of over 100 billion RMB. As of 2019 GPHL reported annual revenue of 133.05 billion RMB. It has topped the list of Top 100 Enterprises in China's Pharmaceutical Industry for 9 consecutive years and ranked 155th in the list of the China Top 500 Enterprises. GPHL also ranked 61th among China top 500 enterprises in manufacturing sector. The listed arm Baiyunshan was included in the MSCI index and secured 156th rank on Fortune 500 China list in 2020, which was the highest rank for Guangzhou-based state-owned enterprises.
Last year Guangzhou focused on the fight against COVID-19, business growth and poverty alleviation and realized political benefits, economic benefits, social benefits, innovative benefits and safety benefits, laying a solid foundation for implementing its 14th Five-year Plan.
In the fight against COVID-19, GPHL has played an active role in guaranteeing the reserve of medicines, medical equipment and supplies for Guangdong province and Guangzhou city and donated more than 20 million RMB worth of drugs and other supplies to different provinces in China (Hubei, Guangdong, etc.) and other countries (such as Iran, Benin and others).
In addition, GPHL has issued 200 million RMB worth of vouchers, which supported the sales of Ciningji products to reach 500 million RMB. It initiated the establishment of the Guangdong-Hong Kong-Macao Roxburgh Rose and Chinese Honey-locust Industry Innovation Union. It helped lift 358 rural residents in 141 households out of poverty by adopting targeted poverty alleviation measures, such as building photovoltaic power stations and growing herbs and fruit.
In growing the business GPHL established Guangzhou Pharmaceutical Group (Macau) International Development Co. Furthermore, GPHL, Guangzhou Institute of Respiratory Health and Macau University of Science and Technology entered into a Memorandum on the Conversion of Research Results of Baiyunshan's Banlangen Granules. Dr. Zhong Nanshan was named chief scientist to lead a team that committed to the conversion of the research results of Baiyunshan's Banlangen Granules in Macao.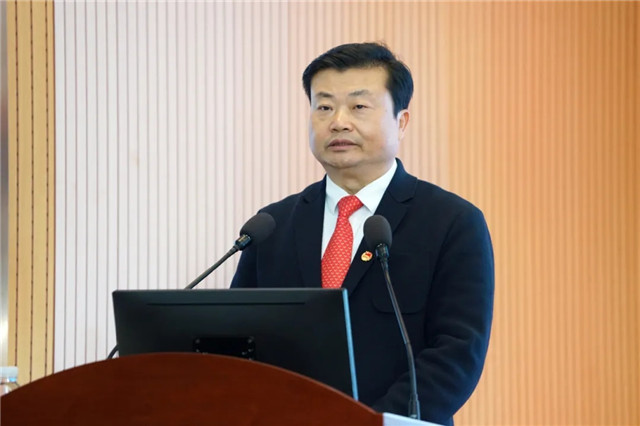 GPHL's chairman Li Chuyuan presented a summary at the meeting.
Li Chuyuan expected GPHL to develop a new growth pattern with revised development philosophy in future stages of its development and then he put forward the following targets of the Group for 2021:
1. To make breakthroughs, foster new opportunities, make new contributions; to be a Fortune 500 company; and to become a world leading biomedical and healthcare enterprise with unique industrial characteristics and distinct culture.
2. To improve the quality and efficiency of growth; and to promote innovations of system and mechanism reform at the group and subsidiary level.
3. To revitalize time-honoured traditional Chinese medicine (TCM) brands; to actively create new destinations for time-honoured brands; to build a TCM industrial park; and to make breakthroughs in major projects of revitalizing time-honoured brands.
4. To take more efforts on rural revitalization and the development of GPHL's international headquarters.
5. To focus on risk control; to create a safe environment; and to ensure the Group grows in a stable and sustainable way.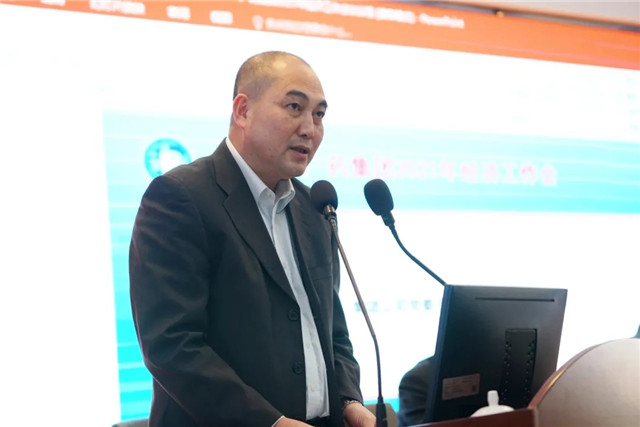 Last but not least, Cui Yanlun, deputy director of State-owned Assets Supervision and Administration Commission of Guangzhou Municipal Government, recognised and praised GPHL's performance in 2020. He also hoped the Group can become a Fortune 500 company as quickly as possible, accelerate the exploration of a new development pattern as well as deepen reform and innovation.
Authors: Monica & Michelle
Editors: Olivia & Jerry