Macao Chief Executive visits GPHL
2021-01-15 17:00:59 GPHL GPHL
On January 9th, the Chief Executive of the Macao Special Administrative Region Ho Iat-seng visited GPHL's subsidiary Guangzhou Baiyun Mountain and Hutchison Whampoa Ltd. (BMHW). Mr Ho was accompanied by Zhang Xin, vice governor of Guangdong province, and Wen Guohui, mayor of Guangzhou city, and listened to a report on GPHL's growth and participation in the cooperation projects between Guangdong and Macao.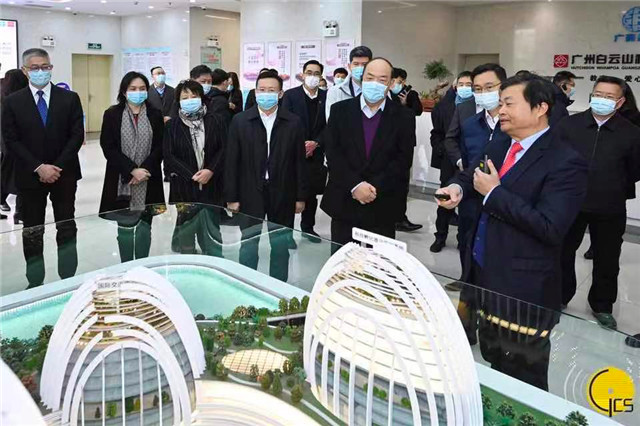 GPHL chairman Li Chuyuan briefs Mr Ho about GPHL.
During his visit to BMHW's Shennong Caotang Museum, Mr Ho learnt the information about the Group's flagship products, such as Ganoderma Lucidum Spore Oil products, and recognized the progress made by GPHL's Macao-based international headquarters and the Group's plans for the 14th five-year period.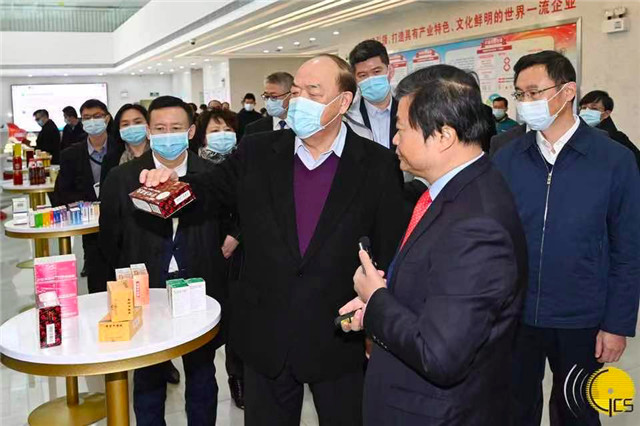 GPHL chairman Li Chuyuan tells Mr Ho about GPHL's flagship products.
Supporting Macao to promote adequate economic diversification is one of the country's fundamental policies. Since its return to the motherland, Macao has attached great importance to the development of the traditional Chinese medicine (TCM) industry and regarded it as a pillar for its adequate economic diversification.
GPHL, China's largest pharmaceutical company and largest Chinese patent medicine manufacturer, has a strong TCM foundation. In 2020, with a size of more than 150 billion RMB, GPHL ranked 155th in the annual list of the China Top 500 Enterprises and topped the list of Top 100 Enterprises in China's Pharmaceutical Industry nine consecutive times.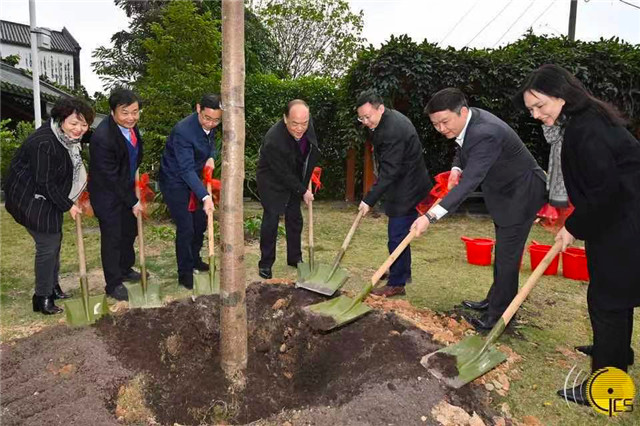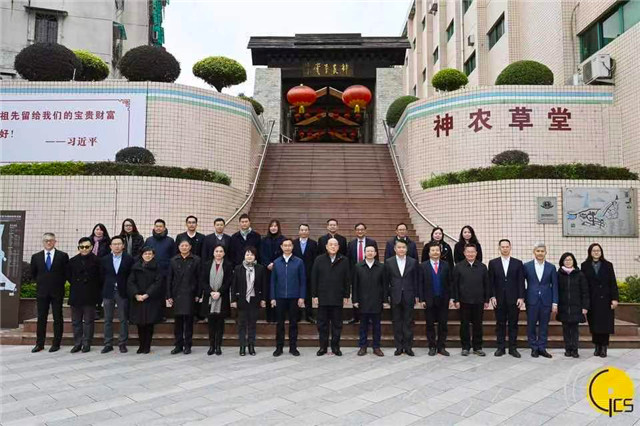 Macao is well-positioned to train talents, conduct research and build international platforms for TCM industry, has maintained a robust partnership with GPHL and also has called for further collaboration. In recent years, GPHL has seized the opportunities emerging during the development of Greater Bay Area to deepen cooperation between Guangdong and Macao and expand TCM industry in Macao (and Hengqin of Zhuhai).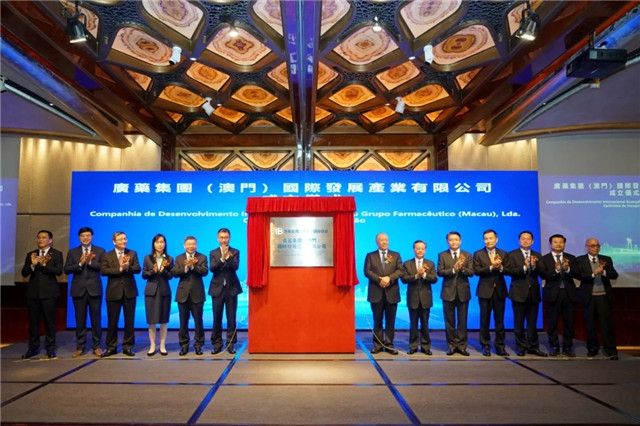 The plaque unveiling ceremony of GPHL's international headquarters Guangzhou Pharmaceutical Group (Macao) International Development Co. was held on January 3rd, 2020 in Macao. It operates GPHL's international business, striving to create a new and internationally competitive growth pole for the pharmaceutical industry that secures its leading position in Hong Kong and Macao, with wide coverage in Southeast Asia and Portuguese-speaking countries. It is also GPHL's attempt to promote collaboration within the Guangdong-Hong Kong-Macao Greater Bay Area, to help to develop economic diversification in Macao and to accelerate GPHL's global presence.
Before the establishment of its international HQ, GPHL had already actively explored how to strengthen its cooperation with Macao with respect to the pharmaceutical industry. In 2015, GPHL entered into strategic cooperation agreements with the University of Macau and GMTCM Park. In September 2019, GPHL and GMTCM Park reaches an agreement on GPHL's setting up business in GMTCM Park.
Next, GPHL aims to become a world leading biomedical and healthcare enterprise driven by the global presence of Macao's TCM industry and promote in-depth and interactive cooperation between Guangdong and Macao. The international headquarters in Macao will serve as a gateway, through which GPHL will reach more segments in both the domestic and international markets and contributes to China's 'domestic cycle' and 'dual-cycle' development.

Authors: Monica & Michelle
Editors: Olivia & Jerry