CAE academic Wang Songling named chief scientist at GPHL
2021-01-14 16:42:53 GPHL GPHL
On January 8th GPHL held an appointment ceremony of the chief scientist at the North China headquarters of Baiyuanshan and Wanglaoji Health to appoint Wang Songling, an academic from the Chinese Academy of Engineering and vice-president of the Capital University of Medical Sciences, as the Group's chief scientist. They will cooperate on new drug development and clinical trials. So far GPHL has had a team of top talent, including 3 Nobel laureates, 21 academicians and doctors with the title of 'Great Master of Chinese Medicine' as well as nearly 100 doctoral and post-doctoral researchers.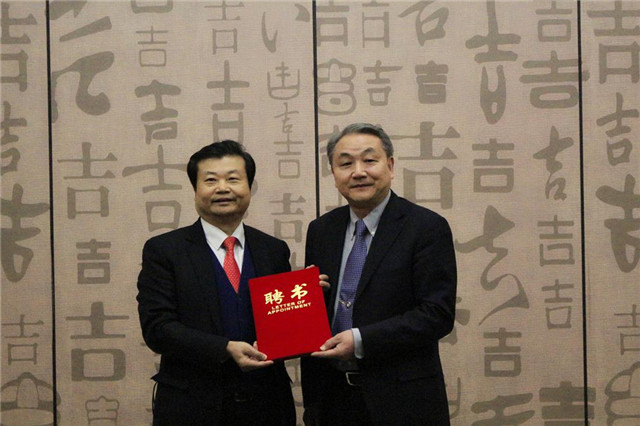 GPHL chairman Li Chuyuan (left) gives the letter of appointment to Dr. Wang Songling.

"Dr Wang is the first academic from the Chinese Academy of Sciences in stomatology. He will serve as GPHL's chief scientist and work with the Group in a variety of fields and projects, which will inject momentum into GPHL since we have started to implement the Group's 14th Five-year Plan," GPHL chairman Li Chuyuan said. Meanwhile, the Capital University of Medical Sciences with an abundance of talent and academic resources can work closely with GPHL in fields of teaching, research, clinical application and so on, promoting synergy of industry-university–institute cooperation and achieving fruitful results.
"In a joint effort with GPHL, my team will make more contributions to people's health by launching more projects on a large platform, translating more research findings into practice and solving real-world problems," Dr Wang Songling said.
Liu Juyan, GPHL's deputy general manager and general engineer, briefed Dr Wang's team about GPHL's research plans and deployment as well as researcher training programmes. GPHL's subsidiaries, Guangzhou Baiyun Mountain and Hutchison Whampoa Ltd., Wanglaoji Health and Guangzhou Hanfang Pharmaceutical Co., Ltd., provide Dr Wang's team with information about key projects and research subjects.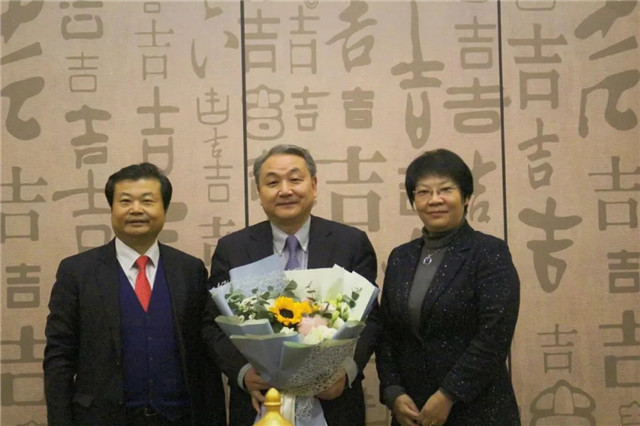 Li Chuyuan (left), Wang Songling (middle) and Liu Juyan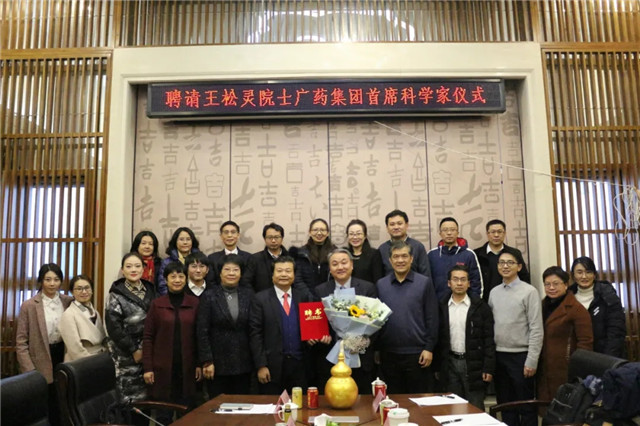 The appointment ceremony
After Dr Wang joins GPHL, the Group's capabilities of independent innovation and R&D will be further improved. GPHL will integrate its existing 10 national research institutions, 14 provincial enterprise technology centres and 21 provincial engineering technology centres. More efforts will be made in drug development, biomedicine, etc. to bring GPHL, already on the list of Fortune Global 500, and build GPHL into a world-class enterprise.
Authors: Monica & Michelle
Editors: Olivia & Jerry