Guangdong unveils plans for strategic pillar industry clusters and emerging industry cluster develop
2020-10-09 11:18:44 Newsgd.com Newsgd.com
On September 28th, Guangdong held a press conference relating to interpreting the Opinions on supporting the development of strategic pillar industry clusters and strategic emerging industry clusters, as well as a supporting plan for 20 key industry clusters.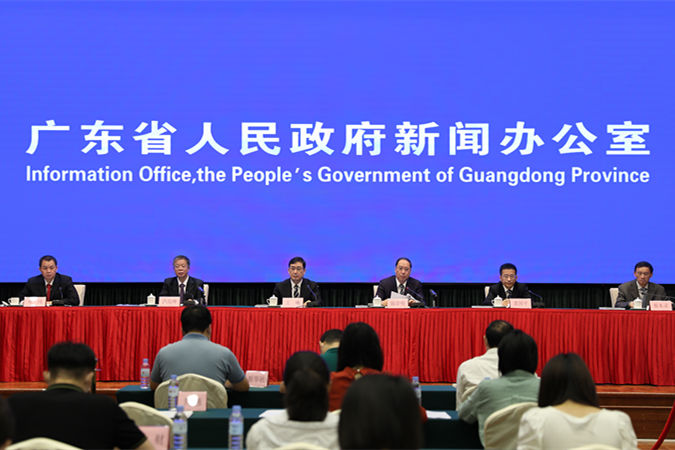 (Photo by Cao Yaqin, Southcn.com)
The strategic pillar industry clusters have a high degree of relevance, a long industry chain, with a wide range of influence. The industry's total income reached 15 trillion yuan in 2019.
Hence, it offers great support for Guangdong's economy, with an annual output value over 500 billion yuan, that will stregthen stable development.
The top 10 strategic pillar industry clusters include: a new generation of electronic information, green petrochemical, smart household electrical appliances, automobile, advanced materials, modern light industrial textile, software & information services, ultra high definition video display, Bio-medicine & health plus modern agriculture & food.
In terms of the strategic emerging industry clusters, which see a deep integration of emerging technologies and emerging industries, with high added-value, advanced technology and huge growth potential. Its annual output is up to 200 billion yuan and longs for more progress for development.
The top 10 strategic emerging industry clusters refer to: semiconductor & integrated circuit, high-end equipment manufacturing, intelligent robots, blockchain & quantum information, cutting-edge new materials, new energy, laser & additive manufacturing, digital creation, safety emergency & environmental protection, as well as precision instruments.
Author: Will
Editor: Jerry