The 13th PPRD Forum to be open in Guangzhou highlighting health cooperation
2020-09-28 16:10:27 Newsgd.com Newsgd.com
The 13th Pan Pearl River Delta (PPRD) Regional Cooperation & Development Forum and Economic & Trade Fair will kick off in Guangzhou tomorrow (September 24th). With the theme "Leading intelligent health promotes social well-being", its aim is to highlight health cooperation and medical industry development in the PPRD.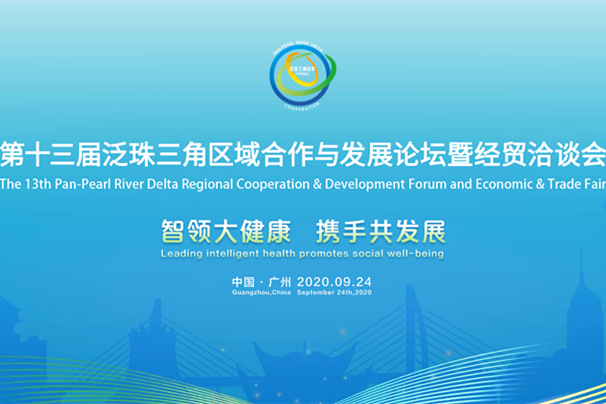 This year's forum will be co-hosted by the governments of Fujian, Jiangxi, Hunan, Guangdong, Guangxi, Hainan, Sichuan, Guizhou, and Yunnan provinces as well as Hong Kong and Macao SARs ("9+2"), and organized by Guangdong and Hunan.
The forum will invite Zhong Nanshan, who recently received the Medal of the Republic, and is an academic at the Chinese Academy of Engineering plus a renowned respiratory disease expert, to deliver the keynote speech and issue a special report on research into health cooperation in the PPRD.
It took Zhong and his research team about two months to finish the 10,000-word report through field research, interviews as well as literature and data analysis. The report summarized achievements of health development in the PPRD, and will improve health cooperation with learning and exchange.
Also, six guests including Liu Peilin, vice-director-general, research fellow of the Department of Development Strategy and Regional Economy of the Development Research Center of the State Council as well as Li Chuyuan, chairman of Guangzhou Pharmaceutical Holdings Limited, will deliver speeches about their experience of promoting health industry.
Author: Will
Editor: Monica, Jerry