Guangzhou issued supporting measures for cross-border e-commerce development
2020-09-21 15:59:59 Newsgd.com Newsgd.com
In the first half of this year, Guangzhou's cross-border e-commerce import and export volume reached to 17.52 billion yuan, ranked first in the country. Recently, the city launched 19 new measures to further support the high-quality development of cross-border e-commerce.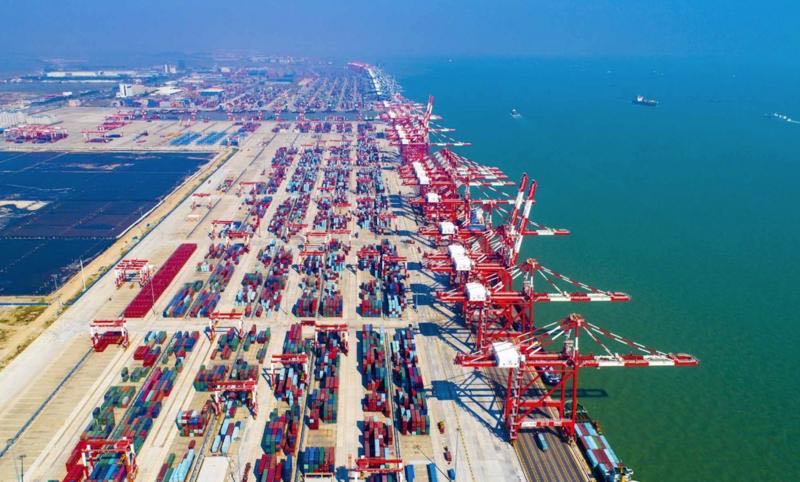 (Photo / Guangzhou Daily)
In order to facilitate the cross-border trade, Guangzhou Customs and Huangpu Customs will work out the unified supervision and operation procedures for cross-border e-commerce. For instance, charges in imports and exports will be regulated so that they can reduce burdens on enterprises by lower fees.
Furthermore, under the customs supervision, logistics companies are allowed to tally the imported cross-border e-commerce commodities, which will further improve the efficiency of customs clearance.
Aiming a higher customs clearance efficiency, the measures also propose to reduce the inspection rate of e-commerce products. Qualified exported products will enjoy tax exemption. Entry procedures for frequently-purchased e-commerce products in China such as medical products and pet food will be simplified.
In terms of land usage, the measures clarified that the land for cross-border e-commerce logistics bases and special customs supervision zones in the central urban area should be included in the industrial land planning of Guangzhou.
Regarding international cooperation, a cross-border e-commerce cooperation mechanism will be established with countries (regions) along the Belt and Road, which will strengthen partnerships in customs clearance, payment and settlement as well as intellectual property rights.
To support the development of cross-border e-commerce companies and related industrial parks, some incentive measures are also proposed.
If industrial parks successfully introduce e-commerce trade service platforms among the Global 500 companies, national e-commerce demonstration companies and China's top 100 Internet companies as well as digital commerce companies recognized by the Ministry of Commerce, rewards will be given to the park sponsors.
As for qualified cross-border e-commerce professionals employed by the companies, they can apply for the Guangzhou Talent Green Card to enjoy relevant preferential policies in taxation, children's education, etc. Also, e-commerce platforms like Alibaba, eBay, Amazon, Wish are encouraged to conduct talent training cooperation with higher vocational colleges in Guangzhou.
Author: Will
Editor: Jerry