GPHL volunteers assist Guangzhou traffic police
2020-09-18 13:02:28 GPHL GPHL
From August to September GPHL's Caizhilin volunteer team, Caizhilin Youth Traffic Wardens and Jianmin Pharmacy Volunteer Team are assisting traffic police in Yuexiu District of Guangzhou to maintain traffic order on the Fourth Zhongshan Road and Beijing Road.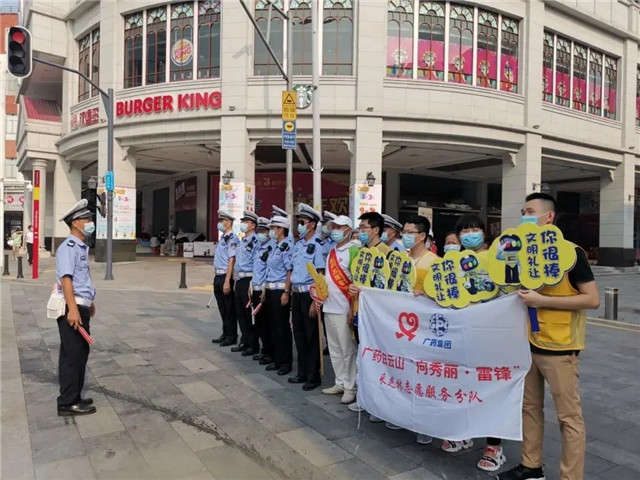 Volunteers attend a drill provided by a policeman.
The volunteers are mainly responsible for assisting police officers and serving as traffic wardens. Volunteers from Jianmin Pharmacy and Caizhilin arrived at the site before rush hour and received the drill and guidance from on-duty police officers.
Even though they worked in a hot condition and sweated a lot, they displayed a commitment to their duties. Those volunteers worked together with traffic police to stop behaviour that violates traffic laws, such as jaywalking, riding on the sidewalk, pedestrians or vehicles using the same traffic route, wrong-way driving and violating passenger restrictions, as well as to help citizens develop habits for obeying traffic laws as drivers, cycle riders and pedestrians.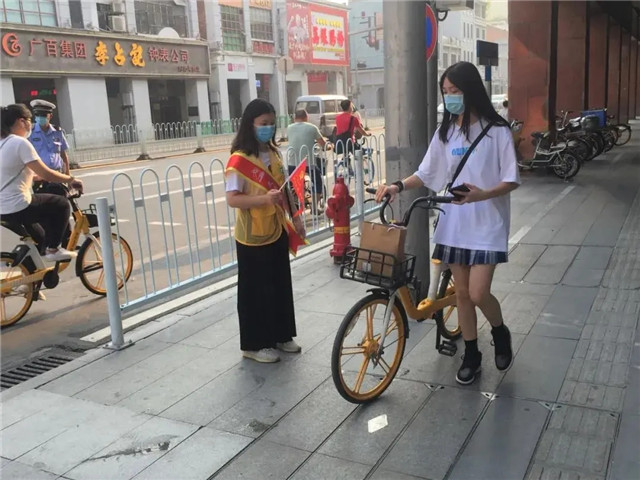 Dedicated volunteers are maintaining traffic order.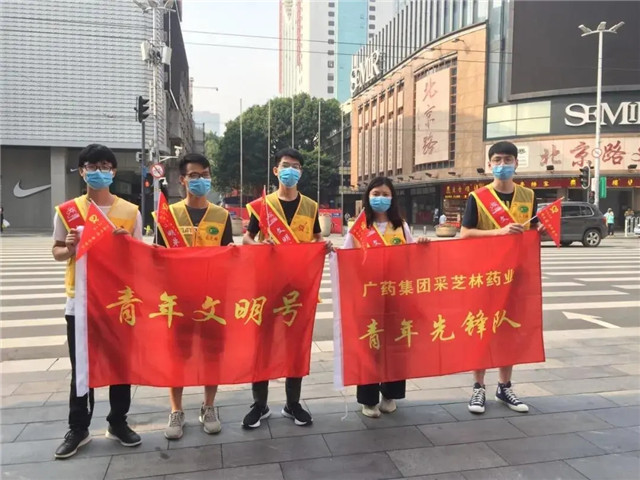 "Jianmin Pharmacy has a history of 68 years. We are committed to more accessible public transportation for the community, healthy lifestyle and concerns about disadvantaged social groups through all possible collaboration between other organizations and Jianmin Pharmacy as well as through volunteering activities", Jianmin Pharmacy General Manager Jiangning summarised the campaign.
Authors: Monica & Michelle
Editors: Olivia & Jerry