Guangzhou holds annual investment conference to sign 250 major projects
2020-09-09 16:55:58 Newsgd.com Newsgd.com
The 2020 Guangzhou Annual Investment Conference is going to run over August 27th and 28th. Following cutting-edge economic topics, the conference becomes an important platform for global elites to share views and have discussions on cooperation and development.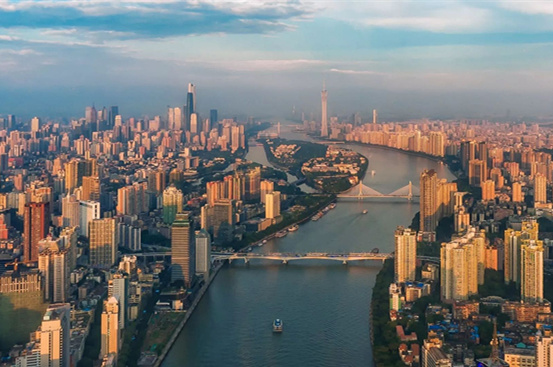 The conference sets up a plenary session, special sessions, field visits and high-level dialogues. And It is the first large-scale international investment promotion event held in Guangzhou since the outbreak of the COVID-19.
Openness and cooperation are important highlights in the conference, said Wei Min, deputy director of Guangzhou's bureau of commerce. A number of industrial projects will be signed and start construction during the conference.
According to Wei, more than 250 major projects will be signed, with a total agreement investment exceeding 600 billion yuan, covering the fields of AI, digital economy, financial services and cultural tourism.
Attendants from business sectors will bring a brainstorm for this annual event. The guests who have been confirmed to participate in the event include Hui Ka Yan, Chairman of the Evergrande Group, Robin Li, Chairman and CEO of Baidu and Li Dongsheng, Chairman and CEO of TCL, etc.
Other guests such as Zhan Xiaoning, director of investment and enterprise of United Nations Conference on Trade and Development, Joerg Wuttke, chief representative of BASF China and president of the European Union Chamber of Commerce in China, Enda Ryan, CEO of Mead Johnson Nutrition Greater China will attend the conference via video.
The plenary session will be held at the Dongfang Hotel on August 28th. Three special sessions for exploring opportunities under the Greater Bay Area will be held, highlighting emerging industries such as bio-medicine, AI, intelligent networking, and digital economy.
Also, guests will have a chance to learn more about the city's industrial development and business environment through the visit of key platforms such as Nansha FTZ, Guangzhou AI and digital economy pilot zone and the China-Singapore Guangzhou Knowledge City.
Author: Will
Editor: Jerry