GPHL to focus on TCM business
2020-08-31 15:23:02 GPHL GPHL
On August 24th, GPHL held the group's Traditional Chinese Medicine Conference at its auditorium, mobilizing the whole group's effort and making full employment for building a world-class company with industrial characteristics and distinct culture.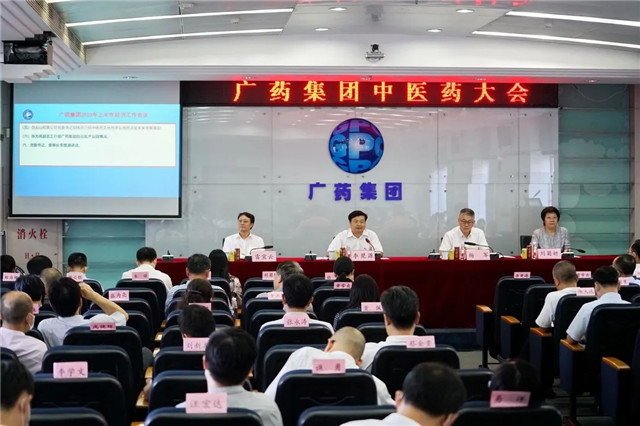 GPHL Traditional Chinese Medicine Conference
GPHL chairman Li Chuyuan proposed his ideas on how the group should develop its traditional Chinese medicine (TCM) business.
Li Chuyuan gives a speech.
Firstly, following the arrangements made by provincial and municipal TCM conferences, GPHL will revitalize the TCM business and realize the high-quality development in the group's TCM division.
Secondly, GPHL will expand the total size of its established subsidiaries to 100 billion RMB, promote innovations in time-honored TCM brands and build a specialized industrial park for such brands. GPHL will develop healthcare industry and reach more consumers. It will build a model base for medicinal herbs growing, a model base for TCM decoction piece production as well as the quality tracking system for medicinal herbs. 'Suikang Health' ('穗康健康') will become a brand that offers contactless Internet services. GPHL's subsidiary Caizhilin will build TCM clinics under the name of 'Guoyiguan' ('国医馆', literally 'Chinese medicine clinic'). Guangzhou Pharmaceutical Group (Macau) International Development Co., the group's international headquarters in Macao, will strengthen external cooperation.

Thirdly, GPHL will join hands with TCM academies, research institutions and hospitals to create an innovation union which will heavily invest in research and development, focus on new drug development and improve the quality of products through technology upgrading. GPHL will work with doctors with the title of 'Great Master of Chinese Medicine', members of TCM academies and well-known TCM practitioners for training professionals and young practitioners specialized in different fields of TCM industry. GPHL will also make all-out effort to build TCM culture promotion centres and the Lingnan TCM Education Centre, upgrade TCM culture promotion platforms, such as the Shennong Caotang Museum and rebuild Chenliji's former building located in Beijing Road, Guangzhou. In addition, the group will continue its project to found 56 Wang Lao Ji Museums around the world.

Lastly, a team will be formed to lead the TCM business. Keeping the group's commitment of 'love for the world', the team will be responsible for innovations, industry development and TCM culture promotion and help create a workplace for employees to make a concerted effort to revive time-honored TCM brands.

GPHL deputy chairman and general manager Yang Jun presides over the conference.
"Each department and company in the group needs to follow the arrangements proposed at the conference and develop a revitalization plan individually. We will create famous TCM products, companies and brands by making more investment in research and innovation, developing compounded preparations based on ancient and classic TCM prescriptions and using advanced technology to explore herbal medicines", Yang Jun said.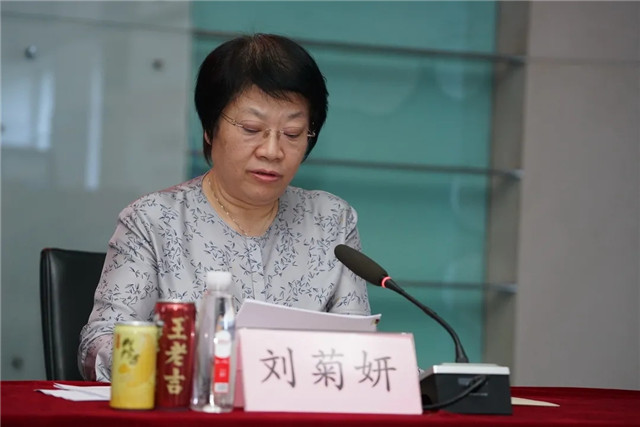 Liu Juyan, GPHL's deputy general manager and general engineer, highlights the key takeaway from the national, provincial and municipal TCM conferences.
Authors: Monica & Michelle
Editors: Olivia & Jerry