Wanglaoji establishes Bijie-based research centre and corporation for poverty alleviation
2020-08-28 10:55:08 GPHL GPHL
On August 13th, Guangyao Wanglaoji Ciningji Innovation Centre and Guangyao Wanglaoji (Bijie) Industry Company Limited were established in Bijie, southwest China's Guizhou Province. They were two key programs initiated by GPHL's Guangzhou Wanglaoji Pharmaceutical Company Limited (Wanglaoji) for developing the roxburgh rose industry in Guizhou.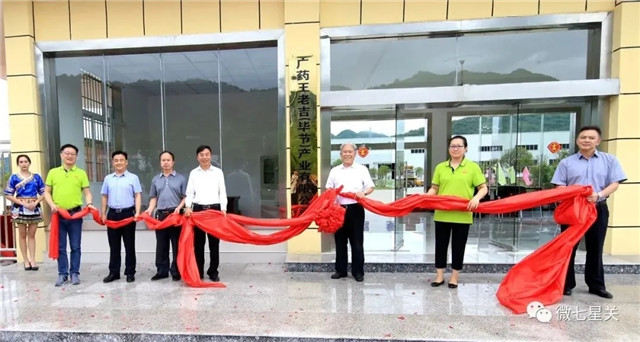 The innovation centre is located in Bijie's Qixingguan District Economic Development Zone. It will make comprehensive efforts in developing products related to roxburgh rose. The construction of Phase I is expected to be completed in 2020 and then the centre will be put into operation. It will focus on roxburgh rose juice extraction and lozenge production. So far around 8,000 square meters of the space have been completed, which will be used for constructing lozenge workshops, warehouses, offices, canteens and passages for visitors.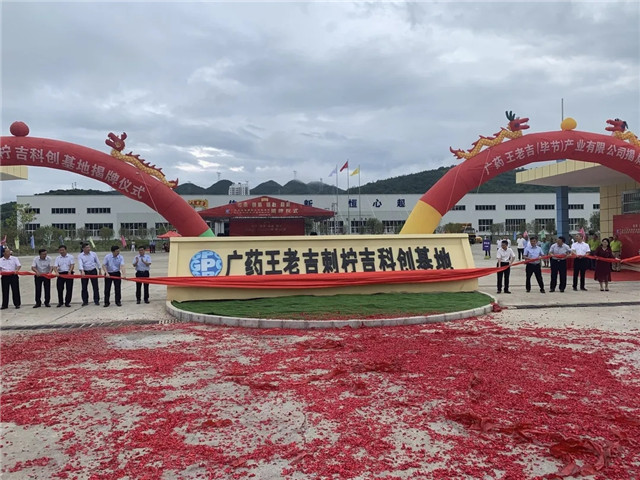 Inauguration ceremony

The innovation centre and the company can lay a solid foundation for strengthening the collaboration between East and West China for poverty alleviation, facilitating poverty alleviation through consumption and helping the size of the roxburgh rose industry grow to 10 billion RMB.
"The company, located in Bijie, will definitely serve as an incentive for Bijie's roxburgh rose industry and help Bijie win the battle against poverty," a Beijie government official said.
"The new company will help Guizhou develop the roxburgh rose industry into a 10-billion-RMB modern and green industry by taking advantage of Wanglaoji's brands, GPHL's cutting-edge R&D expertise and well-developed channels," one of Wanglaoji managers said.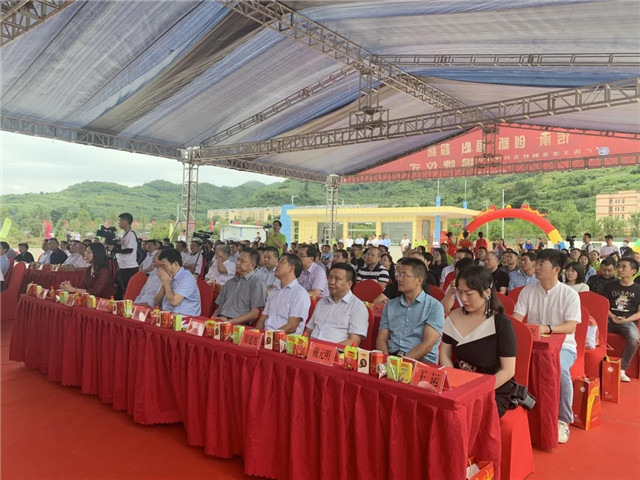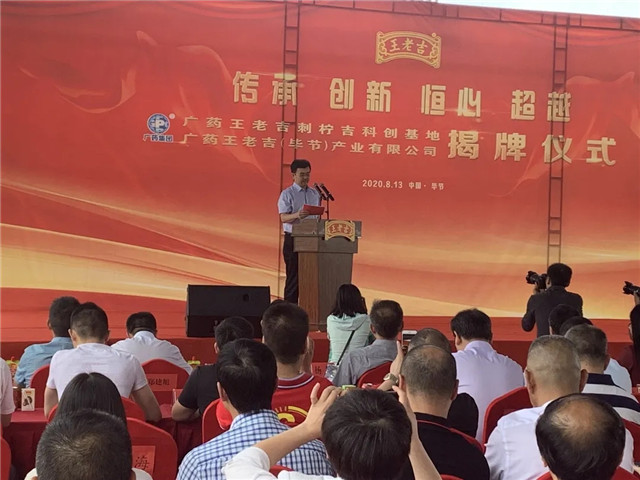 Wanglaoji and Bijie Polytechnic entered into an agreement on a GPHL's Ciningji Training Course. Nearly 30 students have been enrolled and the course will start in September.
This course focuses on training and preparing electro-mechanical integration and electromechanical maintenance technicians for Wanglaoji. In the future, Wanglaoji and Bijie Polytechnic will further the cooperation between the education institution and the company to help students obtain employment and alleviate poverty. Reducing poverty through education and employment will become a long-term mechanism for the targeted poverty alleviation in Bijie.
Authors: Monica & Michelle
Editors: Olivia & Jerry